Adams Dairy Bank provides banking products and services to individuals, small to mid-size business owners, and professional corporations in Missouri. The company offers personal banking products and services, such as checking accounts, savings and money market accounts, and time certificates of deposit; online banking; personal credit cards; loans, including home equity loans and lines of credit, installment loans, and personal loans; mortgages; and gift cards. It also offers business products and services, including business checking, savings, and money market accounts; online banking; credit cards; business loans; and remote deposit and cash management services.
Bank Official Website:
• www.adamsdairybank.com
Bank Customer Service Telephone:
• 1 (816) 655-3333
Bank Routing Number:
• 101089865
Bank Swift Number:
• This BANK is not part of the SWIFT network, so there is no number.
Online Banking Mobile Apps:
• iPhone
• Android
Branch Locator:
•Branch Finder Link
HOW TO LOG IN
Step 1 – To log in to online banking the user must go to the banks Homepage and click on ´Online Banking´ at the top right of the page.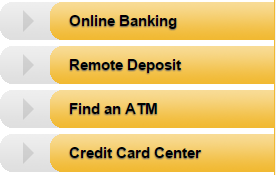 Step 2 – On the next page the user must enter their ´Online Banking ID´ and then click ´Submit´.

Forgotten User ID/Password
If a user can not find or remember their log in details they should contact the bank by either visiting their Local Branch or by calling 1 (816) 655-3333
HOW TO ENROLL
Step 1 – To make a new online account customers of the bank must click the ´Online Banking´ link at the top right of the homepage.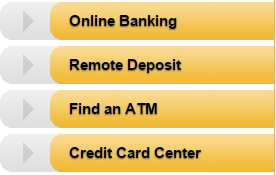 Step 2 – Users are directed to the next page where they must click ´Enroll´.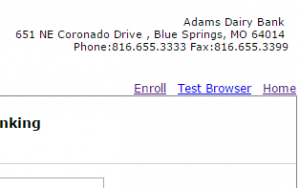 Step 3 – On the next page the user will have to click ´I Accept´ to agree to the banks terms and condition.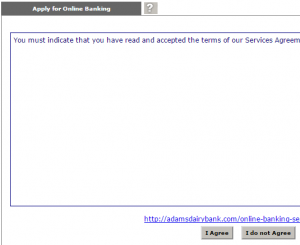 Step 4 – On this page the user will need to enter the ´Account Number´ of any accounts they wish to make into online accounts and then click ´Continue´.