Adirondack Bank, a community bank, provides personal banking and business banking services in New York. Its personal banking services include checking accounts, savings accounts, and certificates of deposit; and convenience products and services, such as night depository services, debit cards, safe deposit boxes, telephone banking, mobile deposits, online banking, online bill pay services, e-statements, wire transfer services, and notary services.
Bank Official Website:
• www.adirondackbank.com
Bank Customer Service Telephone:
• 1 (877) 404-2265
Bank Routing Number:
• 221371709
Bank Swift Number:
• ADTRUS31XXX
Online Banking Mobile Apps:
• iPhone
• Android
• iPad
Branch Locator:
•Branch Finder Link
HOW TO LOG IN
Step 1 – To log in users must look for the ´Online Banking´ which is towards the top left of the bank´s Homepage, here they must select the type of banking they wish to log in to, enter their ´Username´ and then click ´Login´.
Forgotten User ID/Password
If a user can´t remember their login details they must contact the bank either by visiting their Local Branch or by calling the bank on 1 (877) 404-2265.
HOW TO ENROLL
Step 1 – If a customer wishes to start online banking they must click the link ´Enrollment´ which is below the ´Online Banking´ on the homepage.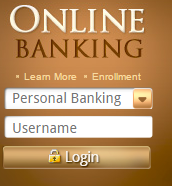 Step 2 – Users are directed to a second page where they are required to complete the ´Blank Fields´ and then click ´Submit´.
Required
Name
Address
ZIP code
Email address
Home telephone
Date of Birth
Mothers maiden name
Account number
Account type
Security question
Security answer
Last four digits of social security number