Alliance Bank Central Texas provides personal and commercial banking products and services. It offers checking accounts, savings accounts, money market accounts, CDs and IRAs, and reorder checks; consumer lending, which include auto, home, and home equity loans; and ACH origination, Internet Banking, bill payment, remote capture deposit, and mobile banking services. Alliance Bank Central Texas was formerly known as State Bank Of Jewett and changed its name to Alliance Bank Central Texas in October 2007. The company was founded in 1939 and is based in Waco, Texas with locations in Jewett and Donie, Texas.
Bank Official Website:
• www.alliancebanktexas.com
Bank Customer Service Telephone:
• 1 (254) 741-8000
Bank Routing Number:
• 111911156
Bank Swift Number:
• This BANK is not part of the SWIFT network, so there is no number.
Online Banking Mobile Apps:
• iPhone
• Android
• iPad
Branch Locator:
•Branch Finder Link
Alliance Bank Central Texas Online Banking Login
HOW TO LOG IN
Step 1 – If a user needs to access their online banking they should go to the bank´s Homepage and enter their ´Login ID´ at the top right of the page, then click ´Go´.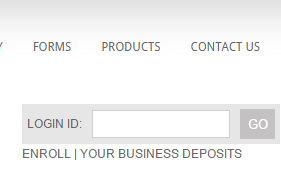 Forgotten Login ID/Password
If users have forgotten their Login ID or Password they can telephone the bank for further advice on 1 (254) 741-8000. Alternatively the customer can visit their ´Local Branch´.
How To Enroll
Step 1 – If a user wishes to start banking online they must enroll by going to the bank´s homepage and clicking the link ´Enroll´ at the top right of the page, below the ´Login ID´ section.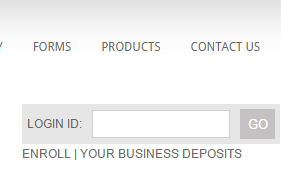 Step 2 – On the next page the user must complete the ´Blank Fields´ and then click ´Submit Enrollment´.
Required
Name
Social security number
Address
Zip code
Email address
Home telephone number
Drivers license number
Amount of last deposit
Mother´s maiden name