American Plus Bank , a Chinese American community bank headquartered in Arcadia, California, was founded on August 8, 2007. The Bank offers comprehensive banking and financial services such as Online Banking, Wire Transfer, Checking, Direct Deposits, Banking By Mail, Safe Deposit Boxes, Debit/ATM Cards, Construction Loans, Commercial Credit Line, and Commercial Real Estate Loans.
Bank Official Website:
• www.bankaplus.com
Bank Customer Service Telephone:
• 1 (626) 821-9188
Bank Routing Number:
• 122244663
Bank Swift Number:
• This BANK is not part of the SWIFT network, so there is no number.
Online Banking Mobile Apps:
• iPhone
• Android
• iPad
Branch Locator:
•Branch Finder Link
HOW TO LOG IN
Step 1 -If a user wants to log in they should go to the bank´s Homepage where they need to look for ´Online Banking Login´ at the top left of the page. Here they should enter their ´Access ID´ and then click ´Login´.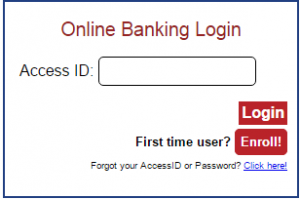 Forgotten User ID/Password
If a user can not remember their login details they should contact the bank. They can do this by calling 1 (626) 821-9188. Alternatively it is possible to contact the bank via email at operations@bankaplus.com. The customer can if they wish visit the bank´s ´Local Branch´ and seek further advice from a member of  staff.
HOW TO ENROLL
Step 1 – To enroll a customer must look on the bank´s homepage for ´Online Banking Login´ at the top left of the screen. Here is a link called ´Enroll´ which the user must click on.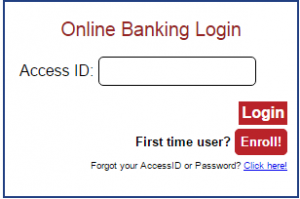 Step 2 – The next page displays the bank´s terms and conditions which the customer must agree to by clicking on ´I Agree´ at the bottom of the page.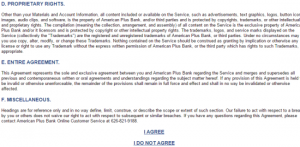 Step 3 – The customer must now enter their ´Access ID´ and ´Password´, select the ´Type Of Account´ they want and then click on ´Submit´.