American Trust & Savings Bank provides personal and business banking services. It offers deposits, such as personal and business checking and savings accounts; loans and credit, including personal and business loans, personal and business credit cards, and home loans; services, such as reward programs, merchant payment processing, convenience services, merchant discount programs, and business cash management; retirement products and solutions; business and commercial banking; and financial services, such as strategic wealth solutions, fiduciary trust services, AT brokerage, AT capital management, and term life insurance.
Bank Official Website:
• www.americantrust.bank
Bank Customer Service Telephone:
• 1 (877) 279-9210
Bank Routing Number:
• 073900522
Bank Swift Number:
• This BANK is not part of the SWIFT network, so there is no number.
Online Banking Mobile Apps:
• iPhone
• Android
• iPad
Branch Locator:
•Branch Finder Link
American Trust & Savings Online Banking Login
HOW TO LOG IN
Step 1 – If a user wants to log in to their account they need to go to the bank´s Homepage and look for ´Online Banking´ towards the bottom left of the page. Here they must enter their ´User ID´ and click ´Log In´.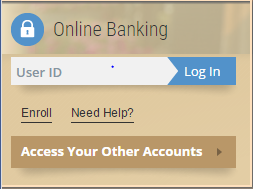 Forgotten User ID/Password
If a user can not find or can not remember their login details they should contact the bank by telephone on 1 (877) 279-9210.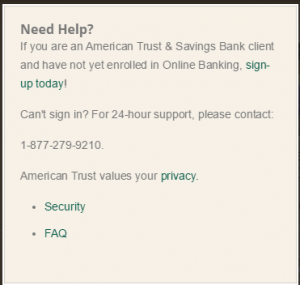 HOW TO ENROLL
Step 1 – To start banking online users must first enroll by going to the bank´s homepage and looking for ´Online Banking´ at the lower left side of the page. Here below this the user must click the link ´Enroll´.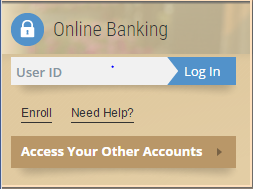 Step 2 – On this page the user must check the relevant box to say ´Which Account´ they are interested in, they must also check the box to say they agree to the bank´s ´Terms And Conditions´. Then the user must click on ´Continue´.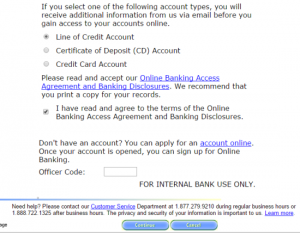 Step 3 – The user must now complete the ´Blank Fields´ and then click on ´Continue´.
Required
Name
Last four digits of social security number
Email address
Address
ZIP code
Home telephone number
Date of birth
Account number
Credit line
Last payment amount