Androscoggin Bank provides personal, business, and government banking services. Its personal banking services include checking accounts, savings accounts, and certificates of deposit (CDs); mortgage, home equity line of credit, and other loans; debit and credit cards; and online banking services. The company's business banking services include real estate, credit, equipment, and government lending programs; checking and savings accounts, and large deposit protection solutions; and online banking services.
Bank Official Website:
• www.androscogginbank.com
Bank Customer Service Telephone:
•  1 (800) 966-9172
Bank Routing Number:
• 011201995
Bank Swift Number:
• This BANK is not part of the SWIFT network, so there is no number.
Online Banking Mobile Apps:
• iPhone
Branch Locator:
•Branch Finder Link
HOW TO LOG IN
Step 1 – If a user wishes to login they should head for the bank`s Homepage and look for `Login` at the top left of the page. Here they need to enter their `User Code` and then click `Sign In` to continue.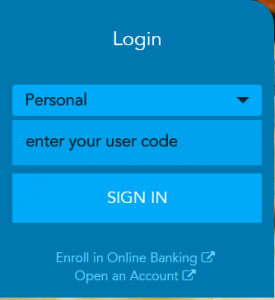 Forgotten User ID/Password
Users who can not remember their login details are requested to contact the bank with their inquiry. They can telephone on 1 (800) 966-9172 or if they would rather meet a member of the bank`s staff they can visit their `Local Branch`.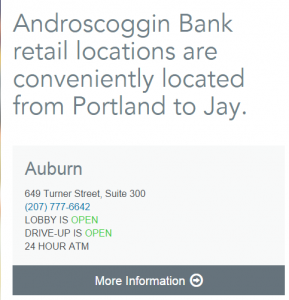 HOW TO ENROLL
Step 1 – If the user would like to start banking online they will need to enroll. They can go to the bank`s homepage and look for `Login` at the top left of the page. Below they must click the link `Enroll In Online Banking`.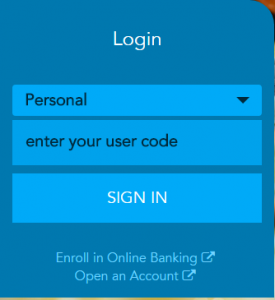 Step 2 – The user must now complete the relevant `Blank Fields` and then click `Submit`.
Required
User code
Account type
Password