As of October 31, 2015, Atlantic Capital Bank was acquired by Atlantic Capital Bank, National Association. Atlantic Capital Bank provides banking products and services for small to mid-size companies. It offers corporate and business banking, private banking, Small Business Administration lending, commercial real estate finance, financial institution banking, payments industry banking, medical and legal banking, franchise lending, treasury services, commercial accounts, payments and disbursements, receivables and collections, remote deposit capture, information reporting, international products, international banking, online banking and bill pay, and client support.
Bank Official Website:
• atlanticcapitalbank.com
Bank Customer Service Telephone:
• 1 (404) 995-6050
Bank Routing Number:
• 061121025
Bank Swift Number:
• ATALUS31XXX
Online Banking Mobile Apps:
• Mobile app links either to apple store or android store
• iPhone
• Android
Branch Locator:
•Branch Finder Link
HOW TO LOG IN
Step 1 – If a user wants to login they must go to the bank`s Homepage and look for the `Client Login` at the top right of the page. here they must click on the downward arrow to select the type of banking they wish to log in to, in this case `Private And Business Banking Login`. Then they must enter their `Access ID` and then click `Login`.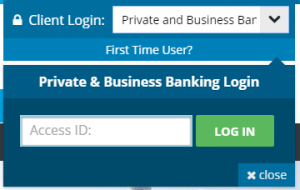 Forgotten User ID/Password
Step 1 – If a user can not remember their login details they must contact the bank by telephone calling 1 (404) 995-6050 or by visiting their `Local Branch`.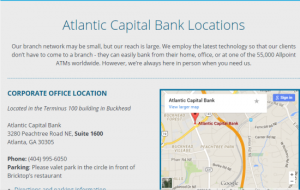 HOW TO ENROLL
Step 1 –  If a user wants to enroll they must go to the bank`s Homepage and click on `First Time User` at the top right of the page.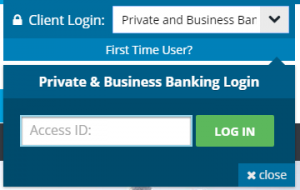 Step 2 – Next the user must enter their `Account Number`, `Account Type` and `Password`. Then they must click `Submit`.