As on October 31, 2015, Bank of Quincy was acquired by Palmyra State Bank. Bank of Quincy offers personal and commercial banking services. The bank was founded in 1999 and is based in Quincy, Illinois.
Bank Official Website:
• www.myhomebank.bank
Bank Customer Service Telephone:
• 1-(844) 380-7100
Bank Routing Number:
• 081225972
Bank Swift Number:
• SBOSUS3
Online Banking Mobile Apps:
• No Mobile Apps Available
Branch Locator:
•Branch Finder Link
HOW TO LOGIN
Step 1 – Go to www.bankofquincy.com – In the bar in the center of the home page, enter your Username. Click "Sign In."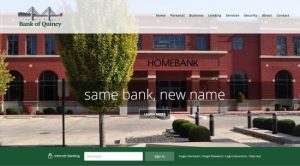 Step 2 – Once you've signed in with your username, you will be taken to a security step page. You will be asked a security question. Answer the question and click "Submit"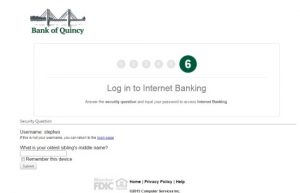 Step 3 – Next step, you'll be taken to the password page. Enter your password and click "Submit." You will  then access your Online Banking account and will now be able to do your banking business 24 hours daily.
Forgotten Password – Should you find you are unable to recall your password, you may require a password reset. When you're on the password reset page, simply enter your Username and click "Submit." You will then be privately prompted through the password reset process.

When you've completed the reset process you will regain access to your Online Banking account and will have the ability to resume your online banking business.
HOW TO ENROLL
Step 1 – If you're ready to enroll in Online Banking services, begin with the bank's Validation Form. When you access the form, complete all of the fields in the form as they are all required in order to qualify for an online banking account. Click "Next" at the bottom of the page.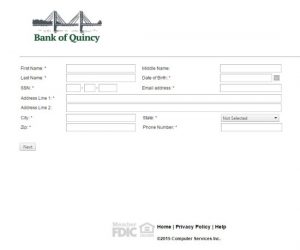 Step 2 – You will now be prompted to complete all of the remaining steps privately, to include setting security steps and choosing a Username and Password. Once you've provided all of the appropriate information, you will have the ability to login and conduct any account reviews and/or transactions.