Bank of Mauston operates as a community bank. The company offers personal banking products and services, such as debit/ATM, credit cards, Visa gift, travel, and access cards; premier club services; personal checking accounts; traditional and Roth individual retirement accounts; kids savings club, savings, Christmas club, insured money market, and certificates of deposit; consumer and student loans; and mortgage loans, construction loans, and home equity line of credit.
Bank Official Website:
• www.dellsbank.com
Bank Customer Service Telephone:
• 1-608-253-1111
Bank Routing Number:
• 075903394
Bank Swift Number:
• This BANK is not part of the SWIFT network, so there is no number.
Online Banking Mobile Apps:
• iPhone
• Android
Branch Locator:
•Branch Finder Link
Bank of Wisconsin Dells Online Banking Login
HOW TO LOGIN
Step 1 – Go to www.dellsbank.com – When you arrive on the home page, under "Online Banking" at the top right side of the page, enter your Access ID. Click "Login"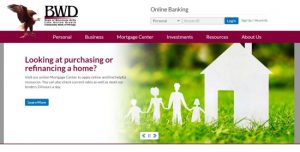 Step 2 – After submitting your Access ID, you will then be taken to a separate security page where you will enter your password. Enter your password and click "Submit"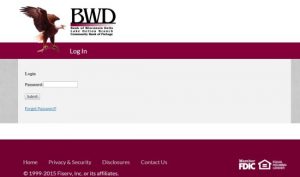 Step 3 – Once you've submitted your login credentials, you will then be directed to your Online Banking page. You will then be able to conduct your online banking reviews and transactions.
Forgotten Password – If you're unable to recall your password information, you may require an online password reset. Go to the "Forgot Password" page. Enter the information needed for a password reset into the required fields. Click "Submit."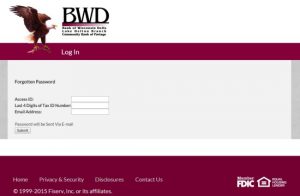 Once you've submitted the proper reset information, you will receive an email from the system to the email address you have on file with the bank. You will then regain access to your account and will be able to return by logging in with your Access ID and Password.
HOW TO ENROLL
Step 1 – If you feel you're prepared to enroll in online banking services, you will need to access the "Electronic Banking Application." This must be completed, printed and either sent to any of the three banking centers once it's completed and signed. You may mail it to the selected center of your choice or you may walk it into the bank for faster set up service.
Step 2 – After you've completed, signed and submitted the enrollment form to the bank (it must be submitted to the bank in hard copy before online services will be implemented) you will await contact from the bank with information and instructions with regard to your online banking services. You will then be able to login to your Online Banking account and conduct any banking business.