First Mutual Bank, FSB provides banking products and services. The company offers checking, saving, and certificates of deposit accounts; and mortgage, home equity, and auto loans. It also provides online and mobile banking services. First Mutual Bank, FSB was formerly known as Belpre Savings Bank and changed its name to First Mutual Bank, FSB in January 2018. The company was founded in 1902 and is based in Belpre, Ohio.
Bank Official Website:
• www.1stmutualbank.com
Bank Customer Service Telephone:
• 1-740-423-9504
Bank Routing Number:
• 244270191
Bank Swift Number:
• This BANK is not part of the SWIFT network, so there is no number.
Online Banking Mobile Apps:
• No Mobile Apps Available
Branch Locator:
• Branch Finder Link
HOW TO LOGIN
Step 1 – Go to www.belpresavingsbank.com – On the far right side of the home page, click the red "Online Banking" link.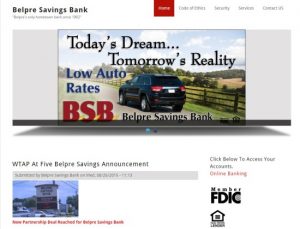 Step 2 – Clicking this link will take you to the login page. Click "Login" to be taken to the Username page.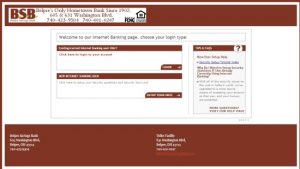 Step 3 – Once you enter the page where you will enter your Username, you will also be required to provide human verification. Enter your username and enter the characters into the text box. Click "Next," you will then be taken to a secure password page.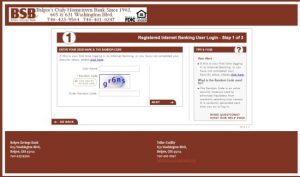 Step 4 – Once you have entered your credentials, you will be directed to your online banking page. You may then proceed with your banking activities.
Forgotten Password – If you find you're unable to remember your password, this bank requires that you call the bank for personal assistance with a password reset. Once your password has been reset, you will be able to again, access your Online Banking account.
HOW TO ENROLL
Step 1 – When you're prepared to enroll in online banking, you will find that there will be four steps. You will begin by going to the first page of Enrollment. Enter your full Social Security Number and complete the human verification in the same box, by entering the characters into the text box.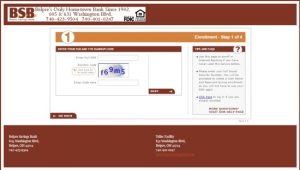 Step 2 – After completing the first page of enrollment, you will be prompted through the last 3 steps privately, setting up, ID, password and security response steps. Once enrollment is complete, you will be able to login and conduct any of your Online Banking business, 24 hours daily.