The Blissfield State Bank offers personal and commercial banking services. The bank was founded in 1873 and is based in Blissfield, Michigan. The Blissfield State Bank operates as a subsidiary of Blissfield Bank Corporation.
Bank Official Website:
• www.blissfieldstatebank.com
Bank Customer Service Telephone:
• 1-517-486-2151
Bank Routing Number:
• 072403978
Bank Swift Number:
• This Bank is not part of the SWIFT network, so there is no number.
Online Banking Mobile Apps:
• iPhone
• Android
• iPad
Branch Locator:
•Branch Finder Link
HOW TO LOGIN
Step 1 – Go to www.blissfieldstate.com – Just under "Blissnet Online Banking" you will click the "Login" link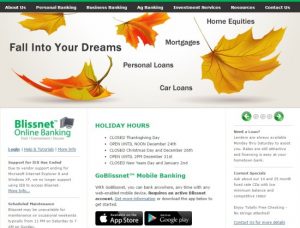 Step 2 – This will take you to the login page. Enter your Blissnet ID. Click "Submit"

Step 3 – After you've submitted your ID, you will then be taken to a secure page where you will enter your password. Before entering your password, you must identify an image that you had selected at enrollment with your representative. If the image is correct, enter your password. Click "Submit"

Step 4 – Note: If your selected image is absent or incorrect. Do not enter your password, but contact the bank immediately for assistance. Once you have successfully submitted your login credentials, you will be guided to your Online Bank account where you will be able to conduct your online banking business.
Forgotten Password – If you've discovered you're unable to remember your password, go to the "Password Page Self Reset." Enter all of the required information. Click "Continue"

As you continue, you will be prompted through the remainder of your secure reset process, privately. Once you've reset your password, you will again have access to your Online Banking page, so that you may resume any banking transactions and/or reviews.
HOW TO ENROLL
Step 1 – If you're prepared to enroll in online banking services, this bank requires that you walk in to one of the convenient banking centers to enroll with a representative. This method is design to offer your the utmost security with your banking information.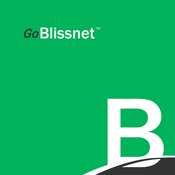 Once you've enrolled with a banking representative and have your Blissnet ID and Password, you will then have the ability to login to you Online Banking account 24/7/365 to conduct any of your banking business.