Bridge Community Bank offers personal and commercial banking services. The bank was founded in 1903 and is based in Mount Vernon, Iowa. Bridge Community Bank operates as a subsidiary of Mechanicsville Bancshares, Inc.
Bank Official Website:
• www.bridge.bank
Bank Customer Service Telephone:
• 1-563-432-7291
Bank Routing Number:
• 073907334
Bank Swift Number:
• This Bank is not part of the SWIFT network, so there is no number.
Online Banking Mobile Apps:
• iPhone
• Android
• iPad
Branch Locator:
•Branch Finder Link
HOW TO LOGIN
Step 1 – Go to www.bankatbridge.com – In the "Online Banking" box, at the top right of the page, enter your Online Banking ID. Click "Login"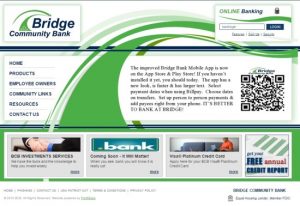 Step 2 – After submitting your Online Banking ID, you'll be taken to a separate secure page where you would then enter your Online Banking Password. Click "Submit" – You must first verify your selected image. If your image is correct. Enter your password.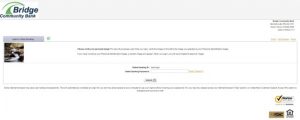 Step 3 – Once you've submitted your online banking login credentials, you'll be taken to your Online Banking page. You will then be able to review your account and do any banking transactions.
Forgotten Password – If you're not able to remember you're password, you may require a password reset. You may begin this process by going to the "Password Page Self Reset" – Enter the required information. Click "Continue"

As you continue on to the next reset step, you will be prompted through the remaining sections in order to reset your password, privately. Once complete, you will be able to resume your banking business as usual.
HOW TO ENROLL
Step 1 – If you're prepared to enroll in online banking, you will first be required to review and agree to the "Online Enrollment Agreement."  Click the Online enrollment agreement, review it. You would then click "I Agree"

Step 2 – After agreeing to the terms, you will then be taken to the Verification of Information page. Enter the required information. Click "Continue"

Step 3 – When you've continued, after completing the needed information for enrollment, you will then be prompted through the remainder of the enrollment, privately. Once enrollment is complete, you will then have the ability to login to your Online Banking account to conduct any needed banking reviews or business.