Commerce Bank provides financial services for businesses and individuals in Missouri, Kansas, Illinois, Oklahoma, and Colorado. It offers personal checking accounts, savings accounts, money market accounts, and certificates of deposit; credit, check, and gift cards; online banking, online bill pay, and mobile banking services; mortgages, personal loans, auto loans, and home equity loans; and student loans and banking services.
Bank Official Website:
• www.commercebank.com
Bank Customer Service Telephone:
• 18004532265
Bank Routing Number:
• 114909903
Bank Swift Number:
• CBKCUS44
Online Banking Mobile Apps:
• iPad
• iPhone
• Android
Branch Locator:
• Branch Finder Link
Commerce Bank Credit Card Login
HOW TO LOG IN
Step 1 – Users wishing to login to online banking with Commerce Bank must go to the banks Homepage and look for the ´Online Banking Login´ towards the top left of the page.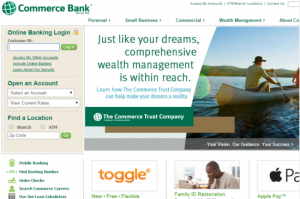 Step 2 – Next customers must enter their ´Customer ID´ in the blank field and then click ´Log In´.
Forgotten customer ID/password If a user forgets their customer ID or password they can contact the bank directly by telephone on 18004532265 or visit their Local Branch for more advice.
HOW TO ENROLL
Step 1 – If an existing account holder wishes to bank online they must first enroll, this can be done by going to the banks homepage and clicking in the link ´Activate Online Banking´ which is just below the ´Online Banking Login´ facility.
Step 2 – Next users are directed to a second page where they are given details of the requirements for enrollment. Users must then scroll down the page and click on ´Activate Now´.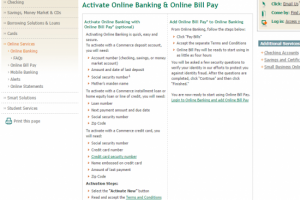 Step 3 – Users are directed to a third page where the terms and conditions for online banking can be found. Here users must click ´Accept´ at the bottom of the page to continue with enrollment.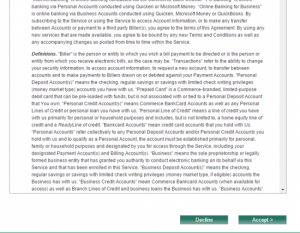 Step 4 – Users are directed to a fourth page where they must check the relevant box to show which type of account they wish to enroll in and then click ´Continue´.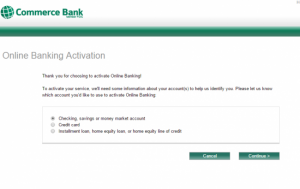 Step 5 – Users are directed to a fifth page where they are required to enter some personal details in the blank fields to continue the enrollment.