Discover Bank provides personal and commercial banking services. It offers online savings accounts, money market and certificate of deposits accounts, individual retirement account CD accounts, credit cards, and college and graduate school loans. Discover Bank was formerly known as Greenwood Trust Company and changed its name to Discover Bank in August 2000.
Bank Official Website:
• www.discover.com
Bank Customer Service Telephone:
• 1(800) 347-7000
Bank Routing Number:
• 031100649
Bank Swift Number:
• This BANK is not part of the SWIFT network, so there is no number.
Online Banking Mobile Apps:
• iPad
• iPhone
• Android
Branch Locator:
• Branch Finder Link
HOW TO LOGIN
Step 1 – Begin by navigating your web browser to the Discover Bank Online Home Site. To login to online banking, hover over the orange "Log In" button in the upper-right hand corner and enter the Username and Password associated with your account. If entered correctly, you should now be logged into your online banking account.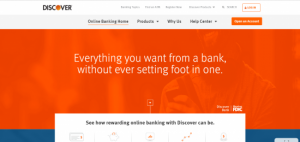 HOW TO REGISTER
Step 1 – Go to the Discover Bank Online Home Site. Once you have reached the site, hover over the orange "Log In" button in the top right-hand corner. After hovering over the button, click the blue "Register Now" text on the bottom of the drop-down box.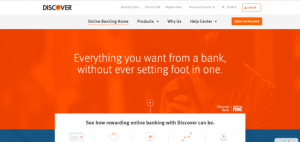 Step 2 – On the next page, enter one of your bank account number(s), your date of birth, your social security number, and your mothers maiden name. Once you have inputted all of the required information, click the orange "Continue" button on the bottom of the page. From here on, you will need to follow the on-screen steps presented by the Online Banking registration process. If you successfully follow the steps, you will have submitted an application for an Online Banking account with Discover Bank.