Extraco Banks, N.A. provides banking products and services in central Texas. It offers personal banking products and services, including checking accounts, savings accounts, debit and credit cards, and mobile/online banking services; auto/personal, home, and home equity and improvement loans; home/auto, life, health, and business insurance products; and investment services, including retirement, education planning, financial planning, trust management, and wealth management services.
Bank Official Website:
• www.extracobanks.com
Bank Customer Service Telephone:
• 1(866) 398-7226
Bank Routing Number:
• 111900581
Bank Swift Number:
•EXTOUS41
Online Banking Mobile Apps:
• iPad
• iPhone
• Android
Branch Locator:
•Branch Finder Link
Extraco Bank Online Banking Login
HOW TO LOG IN
Step 1 – If a user wishes to log in they must go to the bank Homepage and click ´Login´ facility at the top right of the page. Next a pop up menu will appear and users will have to enter their bank ID and then click ´Login´.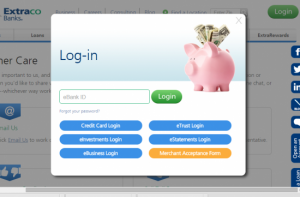 Forgot bank ID/password
Step 1 – If a user forgets their password they must complete ´Step 1´ of ´How To Log In´ from this page. Next users must click on the ´Forgot Your Password´ link to the left of the pop up menu which has appeared.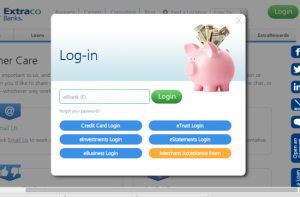 Step 2 – Next users will be directed to a new page and required to enter their ´Bank ID´ into the blank field and click ´Submit´.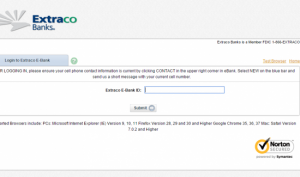 If a user can not remember their bank ID they can contact the bank directly by telephone on 1(866) 398-7226 or visit their Local Branch for further information.
HOW TO ENROLL
Step 1 – If an existing account holder wishes to create an online account they must enroll which can be done by contacting the bank directly by telephone on 1(866) 398-7226 or visiting their Local Branch for further information.