Iron County Community Credit Union is headquartered in Hurley, Wisconsin. They support only one branch location, however, their online services are extensive. Some of the offered features are, online e-statements. check ordering, view account history, check account balances, fund transfer among many other convenient online services. If you have an account with the credit union, you may login by going to the home page and logging in with an account number and password.
Official Website:
Bank Customer Service Telephone:
Bank Routing Number:
Bank Swift Number:
This BANK is not part of the SWIFT network, so there is no number.
Online Banking Mobile Apps:
Branch Locator:
Iron County Community Credit Union Online Banking Login
HOW TO LOGIN
Step 1 – Go to www.ironcccu.com – once you reach the home page, at the top right side, you will enter your account number into the  "Online Account Access" box. Click "Go." You will then be directed to another page to enter your password, for your online access security. Enter your password.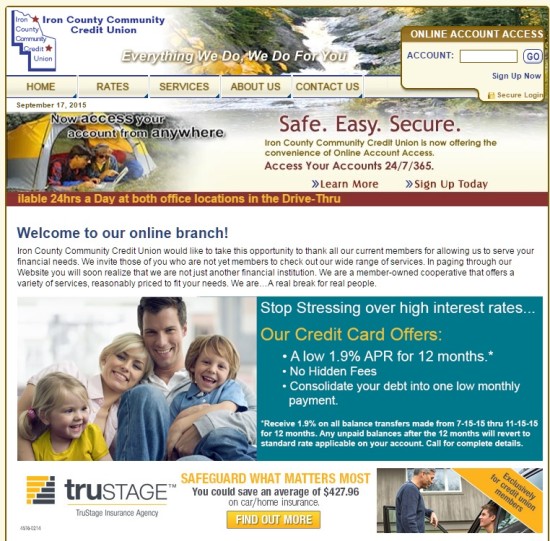 Step 2 – After you've entered your login information and submitted, you will gain access to your Online Banking services. You will then be able to conduct any online banking business that you wish.
Forgotten Password – If you have forgotten your password, you must call customer service at 1-715-561-2842, you will be provided with a password reset when you call a representative.
HOW TO ENROLL
Step 1 – You may enroll through your credit union's customer service number or you may choose to complete the online form. If you would like to enroll online, begin by going to This Page – provide the following information:
Your first name
Last name
Social Security Number
Date of birth (mm/dd/yyyy format)
Home phone
Cell phone
Email address
Account number
Click "Submit Form"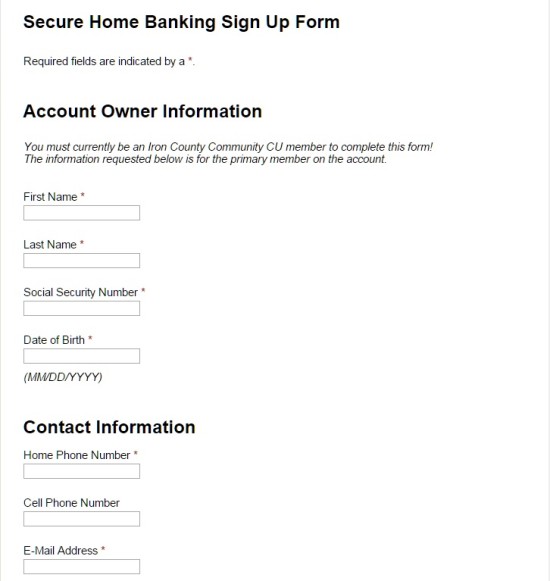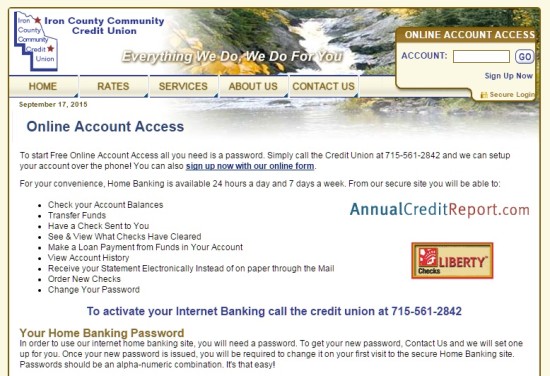 Step 2 –From here you will be prompted through the remainder of your account activation through the system.  Once your online account is completed, submitted and activated, you will be able to login and review your account and do your banking any time day or night.