Trustco Bank provides personal and business banking products and services. Its personal banking products and services, include deposit accounts, such as interest checking, savings, money market, and retirement accounts, as well as certificate of deposits; and loan products, including mortgages, home equity loans and credit lines, consumer loans, and auto loans.
Bank Official Website:
• www.trustcobank.com
Bank Customer Service Telephone:
• 518-344-7510
Bank Routing Number:
• 063192450
Bank Swift Number:
•This BANK is not part of the SWIFT network, so there is no number.
Online Banking Mobile Apps:
• iPhone
• Android
Branch Locator:
•Branch Finder Link
HOW TO LOG ON
Step 1 – If  user wishes to log on to online banking they must go to the banks Homepage. Next users must look to the top left of the page and find the ´ Online Banking Login´ which they must click on.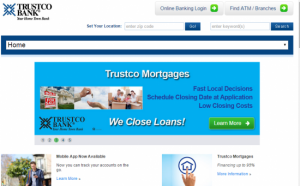 Step 2 – Next users are directed to a second page where they must enter their ´User ID´ and then click ´Login´.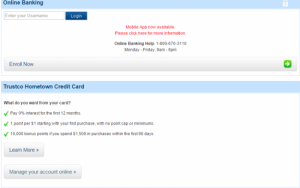 Forgotten Usernmae/Password
Users who forget their username of password are able to call the bank directly by telephone on 1(800) 670-3110, Monday – Friday 9:00 am – 18:00 pm or they can visit their local branch for more information.
HOW TO ENROLL
Step 1 – To create an online account users must login first. They can do this by following ´Step 1´ of the ´How To Log In´´  section of this page.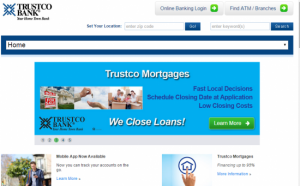 Step 2 – Next users must click on the link ´Enroll Now´ below the online banking.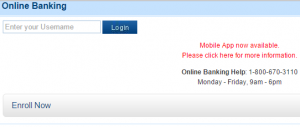 Step 3 – Users are directed to a new page where they are required to complete the blank fields and then click´ Continue´.
Required
Account type
Account number
Social security number