Amerifirst Bank operates as a retail bank. It provides personal banking services, including checking accounts, savings accounts, loans for personal expenses, new and used car loans, recreational loans, home improvement loans, lines of credit, home equity loans, certificates of deposit, traditional and roth IRAs, and overdraft protection. The company also provides business banking services, including business checking and savings accounts, commercial loans, real estate loans, business loans, lines of credit, and certificate of deposit. In addition, its services include online banking, bill pay, ACH origination, direct deposit, safe deposit, reorder checks and automatic transfer.
Bank Official Website:
• www.amerifirstbank.com
Bank Customer Service Telephone:
• 1 (800) 298-1763
Bank Routing Number:
• 062104274
Bank Swift Number:
• This BANK is not part of the SWIFT network, so there is no number.
Online Banking Mobile Apps:
• iPhone
• Android
• iPad
Branch Locator:
•Branch Finder Link
HOW TO LOG IN
Step 1 – To login to an account the user must click on the link ´Online Banking´ in the very top right of the bank´s Homepage.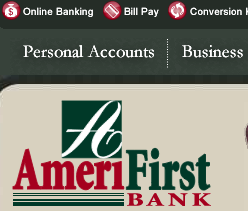 Step 2 – Next the user needs to enter their ´´Net Teller ID´ and then click ´Submit´.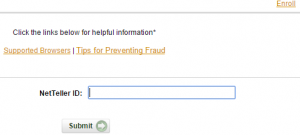 Forgotten User ID/Password
If a user needs a new password or new net teller ID then they should contact the bank by telephone on 1 (800) 298-1763.
HOW TO ENROLL
Step 1 – To start online banking the user needs to click ´Online Banking´ at the very top left of the bank´s homepage.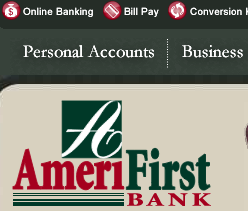 Step 2 -Next the user must click ´Enroll´ at the top right of the page.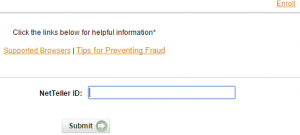 Step 3 –  Users need to click on´I Agree´ to the banks terms and conditions.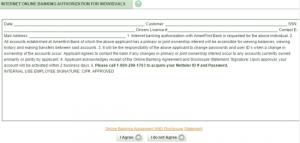 Step 4 – Users are now required to enter their details in the ´Blank Fields´ and then click ´Submit´.
Required
Name
Address
ZIP code
Email address
Telephone number