Bank of Idaho operates as a hometown bank. The company offers personal banking products and services, such as checking accounts; savings accounts, including Kasasa saver, statement savings, personal money market, premium money market, certificate of deposit, and individual retirement accounts; loans and credits, such as mortgage loans, home equity loans, construction loans, auto loans, personal loans, flight reserve line of credit, and Visa credit cards; online banking and bill pay, Visa debit card, ATM, and mobile banking services.
Bank Official Website:
• www.bankofidaho.com
Bank Customer Service Telephone:
• 1-(208) 558-0226
Bank Routing Number:
• 124103676
Bank Swift Number:
• This Bank is not part of the SWIFT network, so there is no number.
Online Banking Mobile Apps:
• iPhone
• Android
• iPad
Branch Locator:
•Branch Finder Link
HOW TO LOGIN
Step 1 – Go to www.bankofidaho.com – In the "Online Banking Login" box on the left side of the home page, enter your User ID into the field provided. Click"Go"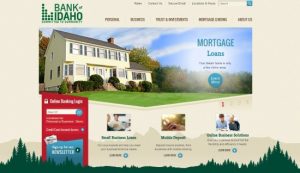 Step 2 – After you've entered your User ID and clicked the go button, you will be prompted through the remainder of your online login privately, entering  your online information. Once you've completed your login process, you will then be directed to your Online Banking page. You may then conduct your banking business.
Forgotten Password – If you are unable to recall your password, you will be required to call 1-(208) 558-0226 for password reset assistance.
HOW TO ENROLL
Step 1 – To begin your online enrollment process go to This Page – You must first review and agree to, the "Personal Enrollment Form Agreement." Once you've read the agreement, you must acknowledge your agreement by clicking "I agree" at the bottom of the page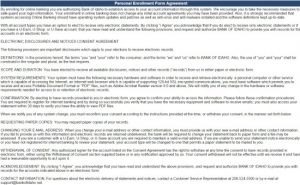 Step 2 – After you've agreed to the terms by clicking the agreement button, you will be taken to the second page of the enrollment process. You must complete all of the required fields as follows:
Read all of the information at the top of the page before entering your personal information
Enter your first name
Last name
Social Security Number
Phone number
Email address
Create your User ID
Create your Password (if you require assistance, click the "Help" link to the right)
Confirm your password
This bank requires human verification. Type the numbers in the picture into the text box
Click "Submit"
You will now be guided privately through the remainder of the process. Once complete, you will be able to access and implement the use of your Online Banking account