The Bank of Monroe offers personal and commercial banking services. The bank was founded in 1903 and is based in Union, West Virginia. The Bank of Monroe operates as a subsidiary of Union Bankshares, Inc. (Union, WV).
Bank Official Website:
• www.bomwv.com
Bank Customer Service Telephone:
• 304-645-2000
Bank Routing Number:
• 051502395
Bank Swift Number:
• This Bank is not part of the SWIFT network, so there is no number.
Online Banking Mobile Apps:
• iPhone
• Android
• iPad
Branch Locator:
•Branch Finder Link
HOW TO LOGIN
Step 1 – Enter your account "Username" under the "Online Banking" section of the homepage, then click Login.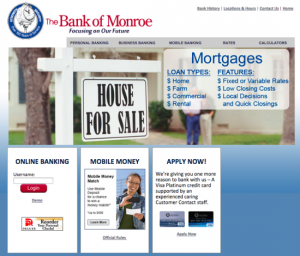 Step 2 – When logging in to your account for the first time or on a new computer, the bank requires that you participate in a "One-Time Security Code" process. Click the button that reads Continue with Security Code.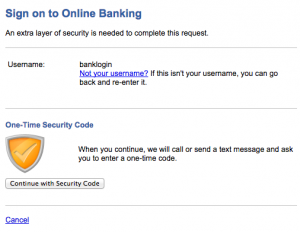 Step 3 – Select which phone number you would like to receive your code with, then click Continue to proceed.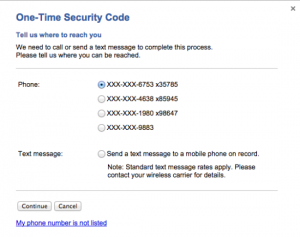 Forgot Username/Password – Call the bank's customer service department if you cannot recall certain login information. A bank staff member will then ask some security questions to make sure you are the account holder. Once you have answered all the security questions accurately, the staff member will help you recover the forgotten information.
HOW TO ENROLL
Step 1 – Bank customer must contact the bank by phone or go in person to one of the bank's two locations to sign up for online banking. A bank associate will guide them through the process of enrollment. Once enrolled, users can explore the many benefits of banking online.