Bank of Montgomery provides personal and business banking services. The company offers personal, business, and rewards checking accounts; regular, Christmas club, and individual retirement savings accounts; certificates of deposit and individual retirement savings accounts; personal, commercial, and life and health insurance; and investment/financial services. It also provides travelers cheques, gift cards, credit cards, Visa debit cards, and safe deposit boxes; and remote deposit capture, online check re-order, ATM banking, online/mobile banking, telephone banking, E-Statement/E-Notice, and other services.
Bank Official Website:
• www.bofm.com
Bank Customer Service Telephone:
•  1-800-455-2275
Bank Routing Number:
• 111102114
Bank Swift Number:
• This Bank is not part of the SWIFT network, so there is no number.
Online Banking Mobile Apps:
• iPhone
• Android
• iPad
Branch Locator:
•Branch Finder Link
HOW TO LOGIN
Step 1 – Go to bofm.com – Arriving at the home page, at the top left, enter your Username. Click "Login." You will then be guided to the second page of your secure login process where you will enter your password. Click "Login."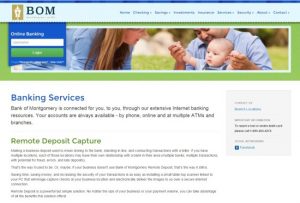 Step 2 – Once you've successfully entered a Username and Password and logged in, you will be taken to your Online Banking user page, where you will be able to navigate and do your banking business.
HOW TO ENROLL
Step 1 – If you would like to enroll in online banking begin by following instructions on This Page – You will need to login to your banking account information the first time, by using your current customer number to login. When you are asked for a "code" enter the last 4 digits of your SSN.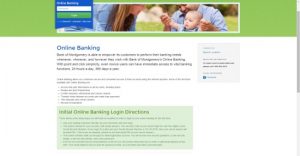 Step 2 – From login, you will be prompted through the remainder of your enrollment process by the system. You will be asked to provide information and set up security steps. Once complete and verified, you will gain access to your Online Banking page where you will be able to navigate and complete any needed reviews and/or transactions