Bank of North Georgia provides commercial, retail, and personal banking services to small business and other customers. Its commercial and institutional banking services include checking and money market, business loans, savings accounts, cash and asset management, foundation and endowment retirement plan, merchant, risk management, government banking, credit card, leasing, online banking, brokerage and trust, and insurance services. The company's retail banking services comprise personal checking and savings, investment, mortgage lending, online banking with bill pay, consumer loans, and credit card services.
Bank Official Website:
• www.synovus.com
Bank Customer Service Telephone:
• 770-576-4471
Bank Routing Number:
• 261170290
Bank Swift Number:
• This Bank is not part of the SWIFT network, so there is no number.
Online Banking Mobile Apps:
• iPhone
• Android
• iPad
Branch Locator:
•Branch Finder Link
HOW TO LOGIN
Step 1 – Go to banknorthgeorgia.synovus.com – When you reach the home page, to the top left of the page, in the "Log In" page, enter your User ID and Password. Click "Log In"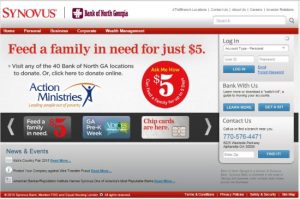 Step 2 – Once you've entered your credentials and submitted your information, you will then be taken to your Online Banking page, where you will be able to conduct your banking business.
Forgotten Password – If you cannot recall your password, simply go to the password reset link inside of the log in box, enter your User ID. Click "Continue."

You will be prompted to answer security steps. Once you've successfully completed all of your steps, you will be asked to reset your password. At that point you will be able to login and regain entry into your Online Banking services.
HOW TO ENROLL
Step 1 – If you're prepared to enroll in online banking services, you must begin by reading and agreeing to the "Synovus Online Banking Agreement with Electronic Funds Transfer Disclosures."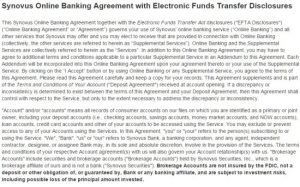 Step 2 –  Once you've read and acknowledged the information by clicking the acknowledgement box and clicking "I Accept," you will be allowed to proceed with the enrollment process.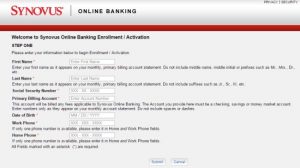 Step 3 – Complete all of the required fields. Click "Submit." You will now be guided through the remainder of the enrollment process privately to protect your information. Once complete, you will be able to login to your Online Banking account and conduct any reviews and necessary transactions.