Bank of Pensacola operates as a full-service bank. The Company offers banking products and services such as savings and deposit accounts, online banking, consumer and business loans, credit cards, and individual retirement accounts. Bank of Pensacola serves customers in the United States.
Bank Official Website:
• www.bankpensacola.com
Bank Customer Service Telephone:
•  1- (800) 874-3121
Bank Routing Number:
• 063208823
Bank Swift Number:
• This Bank is not part of the SWIFT network, so there is no number.
Online Banking Mobile Apps:
• iPhone
• iPad
Branch Locator:
•Branch Finder Link
HOW TO LOGIN
Step 1 – Go to www.bankpensacola.com – When you are on the home page,  in the links at the top of the page, click "On-Line Banking." This link will guide you to the login page where you will enter your login information.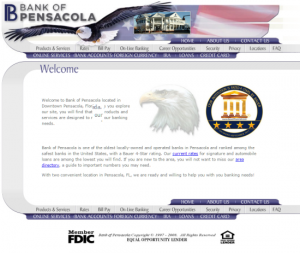 Step 2 – When you reach the login page, enter your "Online Banking ID," and your "Online Banking Password." Click "Login"

Step 3 – After submitting your login information, you will be guided to your Online Banking page where you will be able to access your account by computer or mobile device to review your account and conduct any banking transactions.
Forgotten Password – Should you find that you're unable to recall your password, click the "Reset Password" link, located inside of the login box. This will take you to the first secure step for password reset.

Provide the information required :
Your Online Banking ID
Your Email Address on file with the bank
Unique Email Subject for information security
Click "Continue"
From here you will be prompted privately through the password reset process. Once successfully completed, you will regain access to your online banking services.
HOW TO ENROLL
Step 1 – If you're ready to enroll in online banking, you will need to contact the bank at 1-800-874-3121 or walk into your local branch. The customer service team will be more than happy to assist you with your initial steps of enrollment.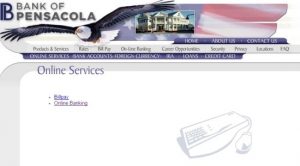 Step 2 – Once your enrollment with a banking representative, is complete, you will be able to go to the home page and login with your ID and Password. You will be able to enroll in individual services once the initial enrollment has been completed and you have an ID and Password available. You may now login and conduct any reviews or necessary transactions.