Beardstown Savings s.b. offers personal and commercial banking services. The bank was founded in 1880 and is based in Beardstown, Illinois.
Bank Official Website:
• www.beardstownsavings.com
Bank Customer Service Telephone:
• 217-323-1400
Bank Routing Number:
• 271170154
Bank Swift Number:
• This BANK is not part of the SWIFT network, so there is no number.
Online Banking Mobile Apps:
• iPad
• iPhone
• Android
Branch Locator:
• Branch Finder Link
HOW TO LOGIN
Step 1 – Visit the Beardstown Savings website and input your "Username" in the space provided under the "Access Your Account" section to the left side of the homepage. Once you have entered the required information, click Login.
Step 2 – Enter your account "Password" and click GO to achieve access to your online bank account.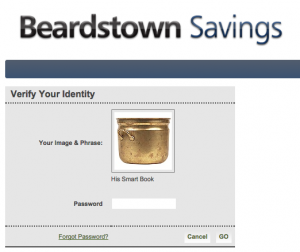 Forgot Username/Password – Contact your local Beardstown Savings Bank if you cannot recall your Username. If you cannot recall your Password, click the Forgot Password? link. Provide the following information:
User ID
Email
Security Answer
then select Request Password.
HOW TO ENROLL
Step 1 – Click First Time User Apply on the homepage. You will be provided a form that needs to be filled out with certain account information. Provide your:
First and Last Name/Company
E.I.Number/S.S. Number
Date of Birth
Driver's License Number
Zip Code
Select whether your account is a "Deposit or Loan"
Account Number
Mother's Maiden Name
Birth Place
and Email
Step 2 – Read the "Terms of Service and Online Access Agreement" and check the "I have reviewed and agree with the Agreement listed above" box(if you indeed agree). Once completed, click Continue the Application Process to wrap up your enrollment.