Bloombank, a community bank, provides banking services to small business entrepreneurs and up-and-coming corporations in Southwest Central Indiana. The company offers checking, savings, and individual retirement accounts; and certificates of deposits. It also provides commercial, residential, home equity, consumer, farm, and lot and land loans; and e-services, such as e-banking, bill pay, credit cards, and support. The company was founded in 1873 and is based in Bloomfield, Indiana with branch and ATM locations in Bloomington, Bloomfield, Linton, Jasonville, Mitchell, Indianapolis, Oaktown, Greenwood, Lyons, and Seymour, Indiana; and a branch location in Newberry, Indiana.
Bank Official Website:
• www.bankwithmutual.com
Bank Customer Service Telephone:
• 1-(812) 384-4431
Bank Routing Number:
• 081304822
Bank Swift Number:
• BLOMLBB
Online Banking Mobile Apps:
• No Mobile Apps Available.
Branch Locator:
•Branch Finder Link
HOW TO LOGIN
Step 1 – Go to www.mybloombank.com – In the upper left side of the page, under "Internet Banking," enter your User ID. Click the small key icon to the right of your User ID, once entered.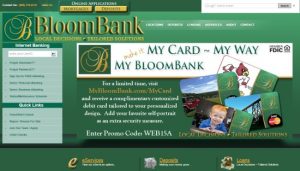 Step 2 – After submitting your User ID, you will be taken to the "Sign on to Online Banking" page. This section is created as an added security measure to protect your banking information. Click "Continue with Security Code" at the bottom of the box.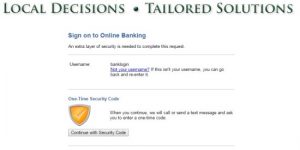 Step 3 – When you click the "Continue with Security Code" button, you will then be taken to the next layer of security where you will select the method for which you will receive your code. For the sake of example, we will use text.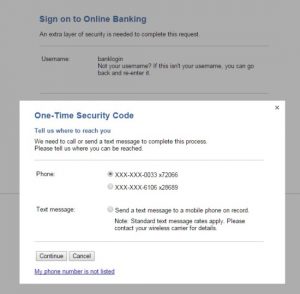 Step 4 – Click the "Text Message" bubble and then click "Continue" – You will then be taken to the next page of security that will ask for the phone number in which you would like to receive your one time security code.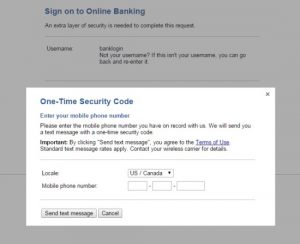 Step 5 – Here you will select your location from the drop down box. Enter the mobile number where you would like to receive your one time code for login. Click the "Send text message" button. You will then enter the code into the box provided. At that point you will be directed to your Online Banking page where you may proceed with conducting any online banking business.
Forgotten Password – If you're unable to recall your password, go to  the "Reset Password" page. Enter the required information and click "Continue" – You will be prompted through the remainder of your reset procedure, privately.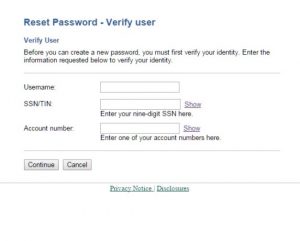 Once completed, you will again have access to your online banking services and may resume your banking business.
HOW TO ENROLL
Step 1 – If you're ready to enroll in this bank's online banking services, go to the Enrollment Form. You must complete every box of this page of the enrollment form in order to proceed.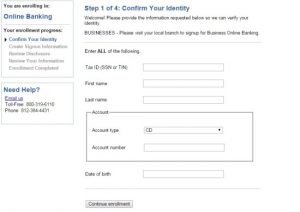 Step 2 – After entering all of the required information, click "Continue enrollment." From here, you will be required to follow the prompts to completion, privately. Once you've completed your enrollment, you will then be able to login any time, 24 hours per day, to conduct any online banking reviews and/or transactions.