First Neodesha Bank provides banking products and services. It offers deposit products, such as consumer checking, consumer savings, consumer time, consumer IRA, business checking, business services, business savings, and business time accounts; and loan products.
Official Website:
Bank Customer Service Telephone:
Bank Routing Number:
Bank Swift Number:
This BANK is not part of the SWIFT network, so there is no number.
Online Banking Mobile Apps:
Branch Locator:
HOW TO LOGIN
Step 1 – Go to www.fnb-ks.com/default.asp – When you reach the home page, inside of the "Online Banking"box on the top left side of the page, enter your Access ID. Click "Login"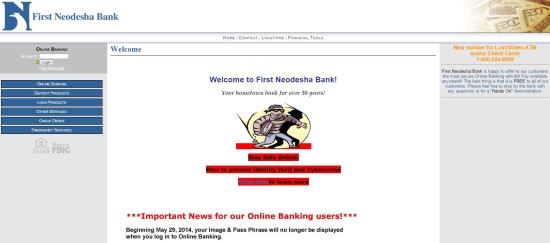 Step 2 – After you've submitted your Access ID, you will be taken to a separate page where you will enter your password. This is designed to be an added layer of security for the protection of your personal information. Enter  your password. Click "Submit"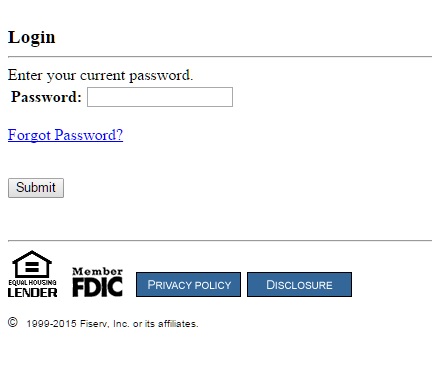 Step 3 – Once you've successfully submitted your Access ID and Password information, you will be directed to your Online Banking page. It's there that you will be able to conduct any reviews and/or transactions.
Forgotten Password – If you are unable to recall your password go to the "Forgotten Password" page. Enter your User Code into the text box. Click "Submit" – Your password will be emailed to you, to the email address you have on file with the bank.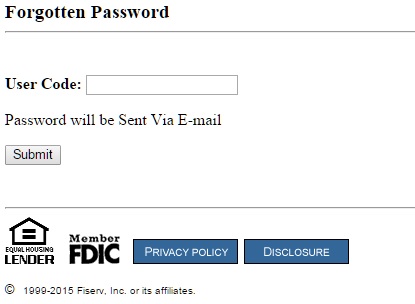 Once you've received your password email, you will be able to login and will regain access to your Online Banking Services.
HOW TO ENROLL
Step 1 – If you're interested in enrolling in online banking with this bank, you will be required to either walk in to one of the branches near you or call customer service at 1-(620) 325-2632 for enrollment assistance.


Step 2 – Once you've enrolled with a banking representative, you will be able to login with your Access ID and Password. You will then be able to review your banking information and do your banking transactions any time 24/7.