First Service Bank (Greenbriar, AR) provides personal and commercial banking products and services. It offers checking, savings, and individual retirement accounts; certificates of deposit; debit cards; and consumer, business, agricultural, commercial, and mortgage loans.
Official Website:
Bank Customer Service Telephone:
Bank Routing Number:
Bank Swift Number:
This BANK is not part of the SWIFT network, so there is no number.
Online Banking Mobile Apps:
Branch Locator:
HOW TO LOG IN
Step 1 – If a current client for First Service Bank Online Banking wishes to login they can visit the banks Homepage.  Account holders must use the ´Online Banking´ by entering their ´Username´ in the blank field and then clicking ´Login´.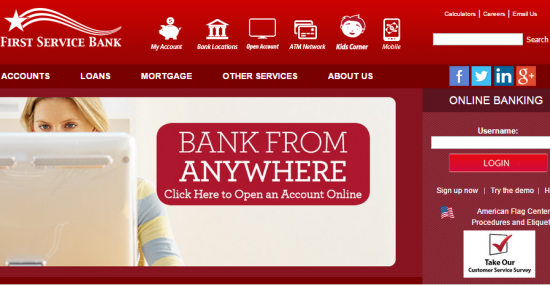 Forgotten User ID/Password
If online account holders can not find or remember their login details they must contact the First Service Bank directly either by visiting their Local Branch or by telephone on 1(800) 669‐2517.
HOW TO ENROLL
Step 1 – Account holders who wish to bank online must create an account online. They must click the link ´Sign Up Now´ on the homepage, this can be found below the ´Online Banking´.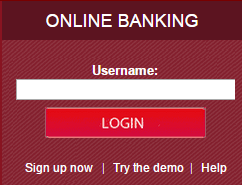 Step 2 – The next page describes ´Blank Fields´ which must be completed, then the user must click ´Continue enrollment´.
Required
Tax ID/Social security number
Surname
Type of account
Account number