Home Savings Bank provides personal and business banking services. Its personal banking products and services include checking and savings accounts, MarketShare accounts, certificates of deposit (CDs), individual retirement accounts, mortgage loans, consumer loans, debit cards, and personal services. The company's business banking products and services comprise business checking accounts, money market accounts.
Official Website:
Bank Customer Service Telephone:
Bank Routing Number:
Bank Swift Number:
This BANK is not part of the SWIFT network, so there is no number.
Online Banking Mobile Apps:
Branch Locator:
Home Savings & Loan Online Banking Login
HOW TO LOG IN
Step 1 – If a user of online banking wants to access their account they need to go to the bank´s Homepage and look for ´Online Banking´ towards the bottom of the page where they must enter their ´Username´ and ´Password´.

Forgotten User ID/Password
Step 1 – Users who can not find or remember their login details need to click the link ´Forgot Password´ which is in the ´Online Banking´ section at the bottom right of the page.

Step 2 – On the next page if the user has lost their ´Password´ they must enter their ´Telephone Number´ and ´Username´ and then click ´Send Me A New Password´.
If the user can not remember their username they must click on the link at the bottom right of the page ´I Forgot My Username´.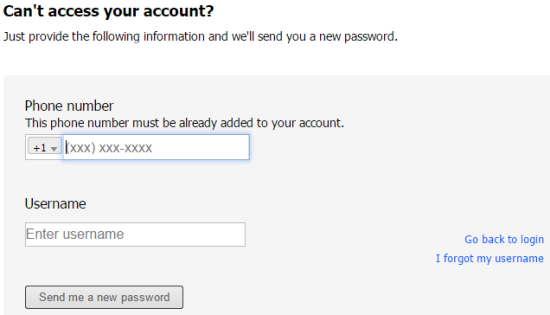 Step 3 – Finally the user must enter their ´Email Address´ and then click ´Send´.

HOW TO ENROLL
If a user wishes to bank online then they must contact the bank in person to activate their online banking. They can do this by calling the bank by telephone on 1 (866) 466-3050 or if they prefer they can go into their ´Local Branch´.