AFB&T, a chartered community bank, provides financial products and services for individuals, businesses, and commercial and institutional customers in Georgia. It offers regional banking, mortgage lending, brokerage, trust, and insurance services. The company's personal banking services include bank-owned real estate, checking accounts, saving accounts, loans and credit, credit and check cards, online solutions, investments, and trust and estate; and business services include cash management, business online access, checking accounts, savings services, credit services, SBA solutions, payment solutions, asset management, and risk management, as well as capital markets, asset management.
Bank Official Website:
• www.synovus.com
Bank Customer Service Telephone:
• 1 (800) 205-5787
Bank Routing Number:
• 061102196
Bank Swift Number:
• FICOUS44
Online Banking Mobile Apps:
• iPhone
• Android
• iPad
Branch Locator:
•Branch Finder Link
HOW TO LOG IN
Step 1 – To log in to their online account the user must go to the bank´s Homepage and look for ´Log In´ at the top left of the page. Here they must select the type of banking they require from the drop down menu and then enter their ´User ID´ and ´Password´, then click ´Log In´.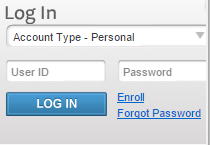 Forgotten User ID/Password
Step 1 – If a user has forgotten their password they must click on the link ´Forgot Password´ below the ´Login´ on the homepage.
Step 2 – The second page will require the user to enter their ´User ID´ and then click ´Continue´.

HOW TO ENROLL
Step 1 – For first time users wishing to bank online they must go to the banks homepage and click the link ´Enroll´ which is below the ´Login´.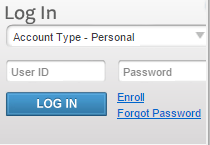 Step 2 – Users are directed to a second page where they must check the box to agree to the bank´s terms and conditions and then click ´I Accept´.

Step 3 – On the final page the user is required to complete the ´Blank Fields´ and then click ´Submit´.