Alva State Bank & Trust Company provides personal and business banking products and services. The company offers deposit services, such as certificates of deposit, checking accounts, savings accounts, direct deposits, overdraft privilege, bank by mail, safe deposit boxes, wire transfers, and drive-thru banking; loan services, including agriculture, consumer, commercial, and real estate loans; green services; and various accounts, which comprise regular checking, NOW, Super NOW, HiFi, and retirement accounts. It also provides business services that include merchant services, remote deposit capture (merchant check capture), and business check cards; premium services; and telephone banking.
Bank Official Website:
• www.alvastatebank.com
Bank Customer Service Telephone:
• 1-800-259-2582
Bank Routing Number:
• 103101275
Bank Swift Number:
• This BANK is not part of the SWIFT network, so there is no number.
Online Banking Mobile Apps:
• iPhone
• Android
Branch Locator:
•Branch Finder Link
HOW TO LOG IN
Step 1 – If a current user of online banking wishes to log in to their account they can go to the bank´s Homepage where they should look for ´Online Banking´ at the top right of the page and then click on this.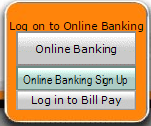 Step 2 – Next a second page will appear where the user must enter their ´Customer ID´ and then click ´Login´.
Forgotten User ID/Password
I a user can not remember or can not find their login details they should contact the bank directly by telephone on 1-800-259-2582. Alternatively they can visit their ´Local Branch´.
HOW TO ENROLL
Step 1 – If a holder of an existing branch account at Alva State Bank wishes to start banking online then they should go to the bank´s homepage and look for the link ´Online Banking Sign Up´ at the top right side of the homepage. Here they should click on.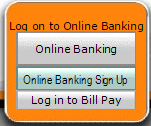 Step 2 -Users arrive at a second page which requires them to complete the ´Blank Fields´ with their personal details and al´so to agree with the bank´s terms and conditions on this page. Then the user must click ´Submit Application For Online Banking Account´ at the bottom of the page.
Required
Name
Address
ZIP code
Home telephone number
Work telephone number
Email address
Social security number