Asian Pacific National Bank provides personal and commercial banking services. Its personal banking services include personal checking, money market, and passbook savings accounts. The company's business banking services comprise business checking accounts, business money market accounts, business passbook savings accounts, and certificate of deposits. It also offers commercial lending services, such as apartment or investment property loans, business loans, business line of credit, commercial real estate loans, construction loans, hotel/motel loans, land loans, and warehouse loans.
Bank Official Website:
• www.asianpacificbank.com
Bank Customer Service Telephone:
• 1 (626) 457-4888
Bank Routing Number:
• 122086944
Bank Swift Number:
• ASANRU8X
Online Banking Mobile Apps:
•No Mobile Apps Available
Branch Locator:
•Branch Finder Link
Asian Pacific National Bank Online Banking Login
HOW TO LOG IN
Step 1 – If a customer would like to log in they should go to the bank`s Homepage where they can find `Online Banking` at the top right of the page.  Here they will need to enter their `Username` and `Password` and then click `Log In`.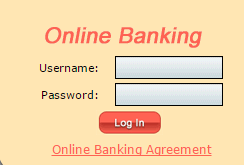 Forgotten User ID/Password
Step 1 – If a user can not remember their login details they will need to contact the bank by either telephone calling 1 (626) 457-4888 or by visiting the bank itself.

HOW TO ENROLL
Step 1 – If a user would like to enroll they should go to the bank`s Homepage and look for `Online Banking` towards the top right of the page. Here they must just click `Login` without entering any details.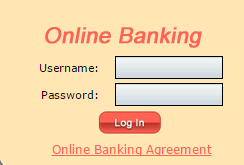 Step 2 – Now the user must click `Enroll For Online Banking`.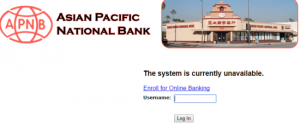 Step 3 – The user is required to complete the `Blank Fields` and then click `Continue Enrollment`.
Required
Account type
Account number
Last deposit amount