The American River Bank is a community bank founded in 1983, and serves the Greater Sacramento area in California. As of 2008, It operates approximately six branches. American River Bank which offers both personal and business financial services and is a wholly owned subsidiary of American River Bankshares.
Bank Official Website:
• www.americanriverbank.com
Bank Customer Service Telephone:
• 1 (800) 544-0545
Bank Routing Number:
• 121140263
Bank Swift Number:
• This BANK is not part of the SWIFT network, so there is no number
Online Banking Mobile Apps:
• iPhone
• iPad
Branch Locator:
•Branch Finder Link
HOW TO LOG IN
Step 1 – If a user would like to access their account online they should go to the bank´s Homepageand look for ´Login To Your Account´. Here the user must enter their ´Secure Online ID´ and then click ´Go´.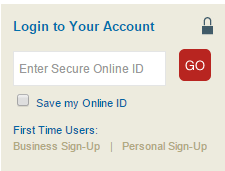 Forgotten User ID/Password
If a user can not remember their login details they should contact the bank for further advice. They can contact the bank by telephone on 1 (800) 544-0545 or if they would like to speak face to face with a member of staff they can visit their ´Local Branch´.
HOW TO ENROLL
Step 1 – To start banking online with American River Bank the customer must first enroll. To do this they should go to the bank´s homepage where they need to look for ´Login To Your Account´. Then click on the link ´Personal Sign Up´ just below .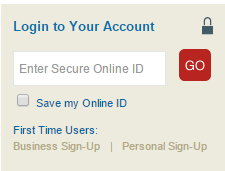 Step 2 – On the next page the user is required to complete the ´Blank Fields´ and then click ´I Agree´