Anahuac National Bank provides personal and business banking services. It offers commercial accounts, such as commercial checking and commercial money market/floating interest transaction accounts; and commercial loans, including working capital, inventory, equipment, furniture and fixtures, interim construction, real estate, business, and federal loans, as well as commercial letters of credit, stand-by letters of credit, farm and livestock loans, small business loans, and small business administration loans.
Bank Official Website:
• www.anbank.net
Bank Customer Service Telephone:
• 1(866) 526-3228
Bank Routing Number:
• 113107162
Bank Swift Number:
• This BANK is not part of the SWIFT network, so there is no number.
Online Banking Mobile Apps:
• No Mobile Apps Available.
Branch Locator:
•Branch Finder Link
HOW TO LOG IN
Step 1 – If a user wants to access their online account they should go to the banks Homepage and look for `Online Bank Login` at the top right of the page. Here they need to enter their `Access ID` and `Passcode` and then click `Login`.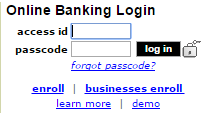 Forgotten User ID/Password
If the user is not able to find or remember their login details they should contact the bank by either calling on the telephone to ths number 1(866) 526-3228 or by visiting the bank `Branch` directly to speak to an adviser.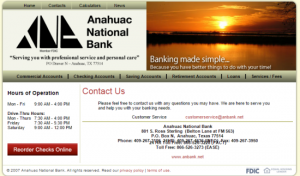 HOW TO ENROLL
Step 1 – If a user would like to start banking online they must enroll by looking for the bank`s homepage and finding `Online Banking Login` at the top right of the page. Below this they must click on the link `Enroll`.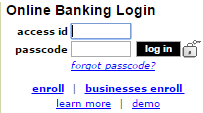 Step 2 – Next the user must check the box at the bottom of the page to say they understand the bank`s terms and conditions and then click `I Agree`.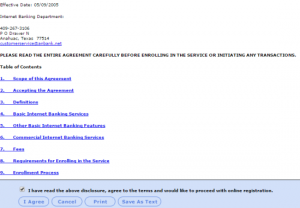 Step 3 – The user must now complete the `Blank Fields` with the relevant details and then click `Continue`.
Required
Name
Address
ZIP code
Tax ID/Social security number
Telephone number
Email address