Anderson State Bank is a full-service bank. The bank accepts deposits, makes loans and provides other services for the public.
Bank Official Website:
• www.andersonstatebank.com
Bank Customer Service Telephone:
•  1 (309) 483-8011
Bank Routing Number:
• 071110262
Bank Swift Number:
• This BANK is not part of the SWIFT network, so there is no number.
Online Banking Mobile Apps:
•No Mobile Apps Available
Branch Locator:
•Branch Finder Link
HOW TO LOG IN
Step 1 –

Forgotten User ID/Password
Step1 – If a user can not find or they can not remember their login details they must contact the bank for more advice. They can call the bank by telephone on 1 (309) 483-8011 or they can visit their `Local Branch` if they prefer to speak to a member of the bank`s staff.
Step 2 – If the customer would like to contact the bank online they can use their `Messaging Service` by completing the blank fields and then clicking `Submit`
Required
Name
Address
ZIP code
Telephone number
Email address
Message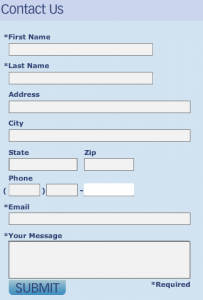 HOW TO ENROLL
Step 1 – If account holders wish to start banking online they should go to the bank`s homepage and look for `Online Banking Login` along the top of the page. To the right of this is a link `Sign Up` which the user must click on.

Step 2 – The user is now directed to the bank`s terms and conditions for which they must click `I Agree`.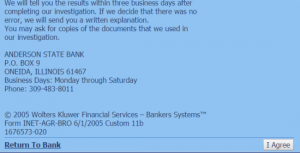 Step 3 – Now the user must complete the `Blank Fields` and then click `Submit`.
Required
Name
Social security number
Address
ZIP code
Telephone number
Mother`s maiden name
Date of birth
Email address
Randomly generated code