As of December 4, 2016, Bancroft State Bank was acquired by Portage County Bank. Bancroft State Bank operates as a community bank that provides banking products and services to individuals and businesses. The company offers checking accounts (e-Checking), savings accounts, money market accounts, certificates of deposit accounts, and individual retirement accounts; and home mortgages, construction loans, revolving lines of credit, equipment loans, inventory loans, vehicle loans, agricultural lines of credit, snowmobile and ATV loans, travel trailer loans, single payment loans, tax return loans, vacation loans, educational loans, first time homeowners and home improvement loans.
Bank Official Website:
• libranetlinux.com
Bank Customer Service Telephone:
•  1 (715) 335-4545
Bank Routing Number:
• 075907866
Bank Swift Number:
• This BANK is not part of the SWIFT network, so there is no number.
Online Banking Mobile Apps:
• No Mobile Apps Available
Branch Locator:
•Branch Finder Link
HOW TO LOG IN
Step 1 – If a user wants to login they will need to go to the bank`s Homepage and then click on `Online Banking` at the bottom left of the page.
Step 2 – The user will now need to enter their `User ID` and then click `Continue`.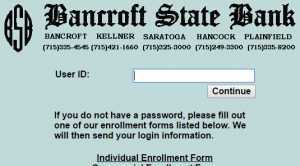 Forgotten User ID/Password
Step 1 – If a user can not remember their login details they will need to contact their bank. This can be done by `Telephoning` or visiting the `Bank Branch`.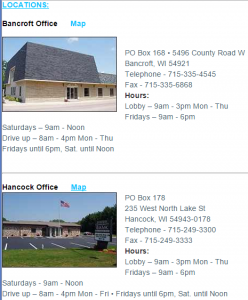 HOW TO ENROLL
Step 1 –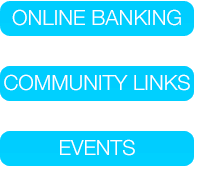 Step 2 –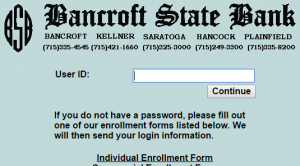 Step 3 –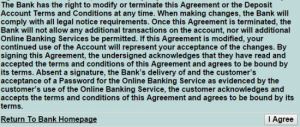 Step 4 –