Bank Independent provides personal and business banking products and services to communities in Alabama. Its personal banking products and services include basic, essential, and premier checking accounts; savings, premier money market, smart swipe, and individual retirement accounts, as well as smart growth programs and certificates of deposit; debit cards; digital banking solutions, such as online banking, mobile banking, and mobile deposit; and other services, including overdraft coverage, reorder checks, switch kits, and identity protection. The company's business banking products and services comprise micro business.
Bank Official Website:
• www.bibank.com
Bank Customer Service Telephone:
•  1-(877) 865-5050.
Bank Routing Number:
• 062205791
Bank Swift Number:
• This BANK is not part of the SWIFT network, so there is no number.
Online Banking Mobile Apps:
• Android
Branch Locator:
•Branch Finder Link
HOW TO LOGIN
Step 1 – Go to www.bibank.com – In the "Online Banking Sign In" box on the right side of the home page, enter your User ID. In the drop down box, select the area of the website page in which you would like to arrive upon login. Click the "Sign In" button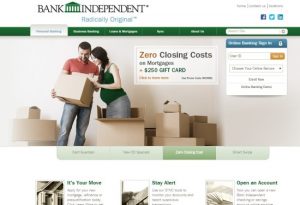 Step 2 – After entering your User ID and signed in, you will be taken to a separate page to enter your password. Once you've entered your password, you'll be taken to your Online Banking account where you will be able to conduct your banking business.
Forgotten Password – In the event you are unable to recall your password, you will be provided three attempts to enter your password information.  Should you discover that you are unsuccessful, after the third attempt, the system will automatically lock you out of your account.  In order to immediately regain access to your account, call Customer Service at 1(256) 386-5000 or 1-(877) 865-5050 for further assistance with password reset.
HOW TO ENROLL
Step 1 – If you're prepared to enroll in online banking services, go to This Page – To begin, be prepared with the following information:
The account holder's banking account number
Your Social Security Number
Your email address that is on file with the bank


Step 2 – In order to acquire an online account with this bank, you must review and agree to the terms and conditions. Review the terms by clicking the "Terms and Conditions" link. When you've finished your review, click the "return" button at the bottom of the page and agree to the terms, by clicking the "I agree" button.
Step 3 – After clicking the terms agreement button, you will be guided to the "Verification Information" page. Complete the required fields and click "Continue"
From here you will be guided privately through the rest of your enrollment, establishing specific personal security steps, a User ID, password and provide more personal information. Once your application is accepted, you will immediately receive an email at the email address you have on file with the bank. You must confirm you've received the email on the same computer in which you enrolled. You will then have the ability to login to your account with your User ID and Password to review account information and conduct any needed transactions.