As of July 15, 2017, Bank Star One was acquired by Central Bank of Lake of the Ozarks. Bank Star One offers personal and commercial banking services. The bank was founded in 1959 and is based in Fulton, Missouri.
Bank Official Website:
• bank-star.com
Bank Customer Service Telephone:
• 1-888-671-7827
Bank Routing Number:
• 081501735
Bank Swift Number:
• This BANK is not part of the SWIFT network, so there is no number.
Online Banking Mobile Apps:
• iPhone
• iPad
• Android
Branch Locator:
• Branch Finder Link
HOW TO LOGIN
Step 1 – Go to www.bank-star.com – In the top center of the page, inside of the "Online Banking" box, from the drop down box, select "Bank Star One," you will then be taken to the sign in page for that aspect of the banking system.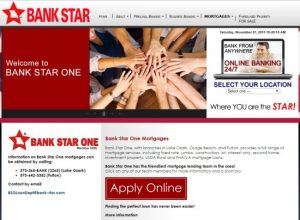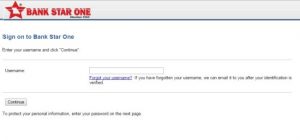 Step 2 – When you click continue, you will be taken to the "Sign On" Click "Continue with Security Code"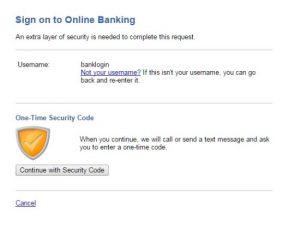 Step 3 – When you reach the security code page, you will select a method in which you will receive your one time code. Make your selection by clicking the bubble in front of it. Click "Continue"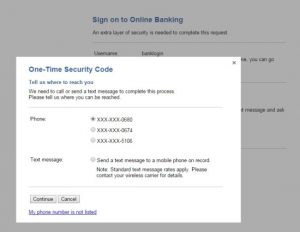 Step 4 – You will then be taken to the page where you will enter your phone number so that you may receive your code. Enter your number. Click "Send Text Message"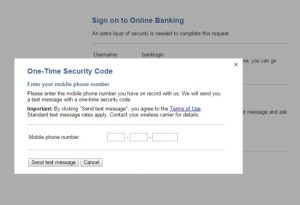 Step 5 – Once you've received your code by text or telephone call, enter the code into the provided box. You will then be taken to your Online Banking page.
Forgotten User ID – If you're not able to recall your User ID, go to the "Forgotten Username" – Enter the required information. Click "Submit"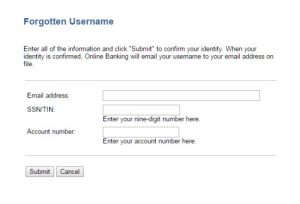 Once you've submitted your information, the bank will send an email, to the email address you have on file containing your Username. You will then regain access to your account so that you'll be able to login to your account.
HOW TO ENROLL
Step 1 – When you're prepared to enroll in online banking, begin by going to the "Enrollment Page." This is the 1st of a four-step enrollment process. Complete the information by entering the required verification information into the boxes provided. Click "Continue Enrollment"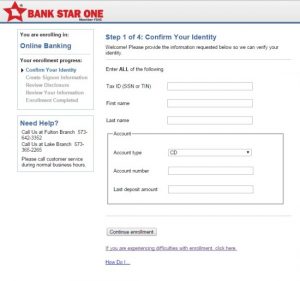 Step 2 – Once you've continued your enrollment privately, you will be prompted to complete your enrollment. Once completed you will then be able to login to your account to so any of your Online Banking business.