Evergreen Credit Union, a credit union, provides banking solutions to individuals, families, and local businesses in Maine. The company offers personal and business checking and saving accounts, individual retirement and money market accounts, and term and business share certificates; and credit life/disability, asset protection, auto, home, life, and other insurance products. It also offers mortgage and refinance, personal, recreation/boat, home, cash, auto, business term and vehicle, equipment and machinery, commercial real estate, and FEMA and SBA loans.
Bank Official Website:
• www.egcu.org
Bank Customer Service Telephone:
• (207) 221-5000
Bank Routing Number:
• 211287612
Bank Swift Number:
• This BANK is not part of the SWIFT network, so there is no number.
Online Banking Mobile Apps:
• iPad
• iPhone
• Android
Branch Locator:
•Branch Finder Link
Evergreen Credit Union (EGCU) Login
HOW TO LOGIN
Step 1 – Starting from the base Evergreen Credit Union site, look to the right-hand-side of the page and enter your username registered on the site.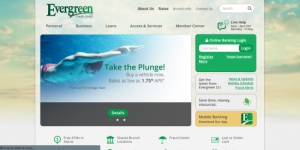 Step 2 – After entering your username, you will be brought to a page that will display the security phrase associated with the account, a 'chosen picture' associated with the account, and a spot for you to enter your username. After ensuring the presented information matches what you selected when you set up your account, enter your password in the lower portion of the page.
HOW TO REGISTER
Step 1 – Go to Evergreen Credit Union's website to register for Evergreen Credit Union's online banking system, click on the register button directly beneath the 'Username' text box on the home page of the site.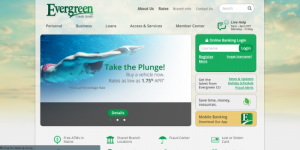 Step 2 – Next, type in your account number that is registered with the credit union. Note that you must be a member of the credit union to sign up for online banking. After entering your account number, enter the last four digits of your social security number, your birthday, type YES into the acceptance box, and click on the Start button on the bottom of the page.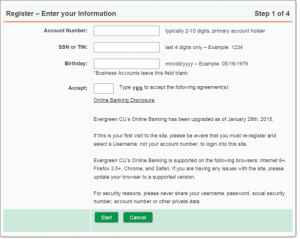 Step 3 – After clicking the Start button, you will be directed through three more pages that will have you set up your username and password, security questions, and a security phrase. After entering your security phrase, you will then have signed up for an online account with Evergreen Credit Union.