Greenville National Bank provides banking services. The Company offers personal and business banking, mortgage, loan, and internet banking services. Greenville National Bank serves customers in the State of Ohio.
Official Website:
Bank Customer Service Telephone:
Bank Routing Number:
Bank Swift Number:
This BANK is not part of the SWIFT network, so there is no number.
Online Banking Mobile Apps:
Branch Locator:
Greenville National Bank Online Banking Login
HOW TO LOG IN
Step 1 – A a user wants to access their online account they should go to the bank´s Homepageand look for ´Internet Banking´ at the top right of the page. They must enter their ´Banking ID´ and then click ´Go´.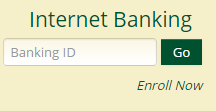 Forgotten User ID/Password
If a user can not remember their login details they should contact the bank directly by calling 1 (937)-548-1114  or by contacting their Local Branch.
HOW TO ENROLL
Step 1 – If users want to create an online account they must click on the link ´Enroll´ which is below ´Internet Banking´ on the homepage.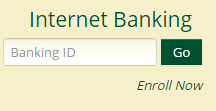 Step 2 – Users are directed to a new page where they must complete the ´Blank Fields´.  Then they must click ´Continue´.
Required
Account Number
Amount Of Last Deposit/Loan Repayment
Tax ID/Last Four Digits Of Social Security Number
Birth Date