Harwood State Bank offers personal and commercial banking services. The bank was founded in 1919 and is based in Harwood, North Dakota. Harwood State Bank operates as a subsidiary of HSB Financial Corp.
Official Website:
Bank Customer Service Telephone:
Bank Routing Number:
Bank Swift Number:
This BANK is not part of the SWIFT network, so there is no number.
Online Banking Mobile Apps:
Branch Locator:
Harwood State Bank Online Banking Login
HOW TO LOGIN
Step 1 – Go to www.harwoodstatebank.com – In the "Online Banking" box, on the upper right side of the page, click the "Login" button. You'll be taken to the Login page where you will first enter your Access ID. Click "Submit"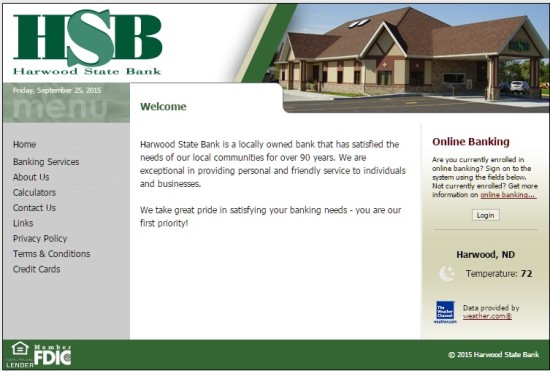 Step 2 – Once you've submitted your Access ID, you'll be directed to a new page where you will enter your password. This is an added layer of security to assist in keeping your information secure. When your password is verified by the system, you'll arrive to your personal online banking page. There, you'll be able to review your account and conduct any online banking business.
Forgotten Password – In the event you fail to remember your password to your account, you must contact the customer service number at 1-(701) 282-3518 or walk into the branch. A customer service representative will assist you in resetting your password information.
HOW TO ENROLL
Step 1 – If you would like to enroll in online banking, you will need to go to This Page – Complete the fields and send a message to the bank to let them know you would like to enroll in online banking. The easiest and most efficient way to enroll, is to walk into the branch and a representative will assist you with your enrollment.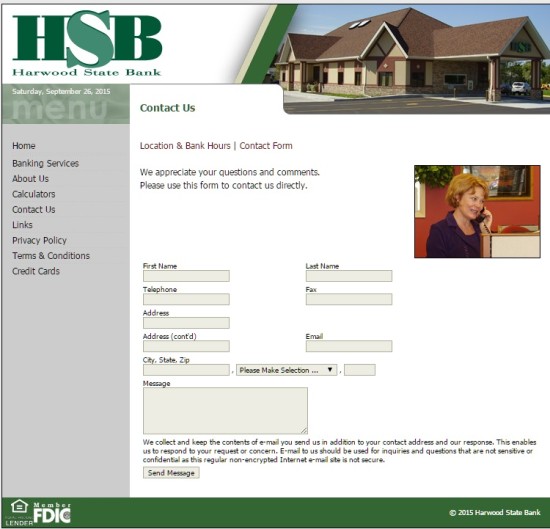 Step 2 – Once your enrollment has been submitted to the bank, you will be notified within 3-5 business days with an Access ID and a Password you will need to change when you login for the first time. After you  receive this information and change your password, you will then be able to access you Online Banking services and will have the ability to login 24 hours per day to review your account or do any banking transactions.