Macatawa Bank operates as a state chartered bank that provides banking, retail and commercial lending, wealth management, and eCommerce services to individuals, businesses, and governmental entities. It offers personal banking services, such as direct deposit, checking accounts, savings account, wealth management, financial planning, loans, mortgage solutions, auto loans, home equity, and credit cards.
Bank Official Website:
• www.macatawabank.com
Bank Customer Service Telephone:
•  8778202265
Bank Routing Number:
• 072413845
Bank Swift Number:
•This BANK is not part of the SWIFT network, so there is no number.
Online Banking Mobile Apps:
• iPhone
• Android
Branch Locator:
•Branch Finder Link
Step 1 – If a user needs to access their online account they must first go to the banks Homepage. At the top right of the page they must click the link ´Login´.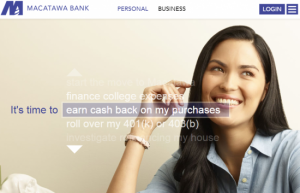 Step 2 – Next users will see a drop down with a blank field for users to enter their ´Access ID´, then they must click ´Sign In´.

Forgotten Access ID/Password
If an online account user forgets their access ID or password they can contact the bank by telephone on 1(877) 820-2265 Monday – Friday 08:00 am – 18:00 pm. Alternatively if they wish they can visit their local branch for advice.
HOW TO ENROLL
Step 1 – If an existing account holder with Macatawa Bank wish to bank online they must first enroll, this can be done by going to the Banks homepage and clicking ´Login´. Next from the drop down the person wishing to enroll must click on the link ´Enroll In Online Banking ´.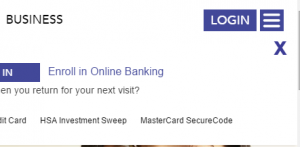 Step 3 – Customers are then directed to a new page where they must complete the relevant ´Blank Fields´ with their personal information and then click ´Submit´.
Required
Name
Email address
Account number
Account type
Last four digits of social security number (Or if you have then use a MACline PIN.