Sandy Spring Bank, Inc. offers commercial and personal banking services. It offers personal banking services, such as personal checking, overdraft services, Visa check cards, online banking and billpay, mobile banking, savings, banking for kids, and health savings accounts.
Bank Official Website:
• www.ssnb.com
Bank Customer Service Telephone:
• 301-774-6400
Bank Routing Number:
• 055001096
Bank Swift Number:
• This BANK is not part of the SWIFT network, so there is no number.
Online Banking Mobile Apps:
• iPhone
• Android
Branch Locator:
•Branch Finder Link
HOW TO LOGIN
Step 1 – Customers who wish to use the online banking service with Sandy Spring Bank must login to their account by first going to the Homepage. Users must complete the fields at the top left of the page marked as ´Access ID´ and ´Passcode´ and then click on ´LOG IN´to continue.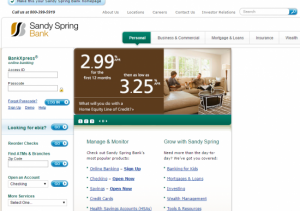 Forgotten Passcode
Step 1 – If customers can not remember their Access  Passcode they must click on the link ´Forgot Passcode´ beside the ´LOG IN´at the top left hand side of the homepage.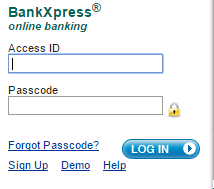 Step 2 – Users are then directed to a page where they are required to complete the fields ´Access ID´, ´Tax ID´ and ´Account Number´.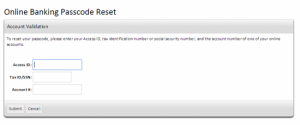 HOW TO ENROLL
Step 1 – If a Sandy Spring Bank account holder wishes to create and online account they must Enroll. To do this users must click on the link ´Sign Up´ which is at the top left hand side of the page below ´Forgot Passcode´ and ´LOG IN´.

Step 2 – Next users will be directed to a second page, here select the option ´ have a social security number´ by selecting ´click here´.
Step 3 – Users are directed to the banks terms and conditions and must check the box at the bottom of the page to confirm they have read the terms and then click ´I Agree´.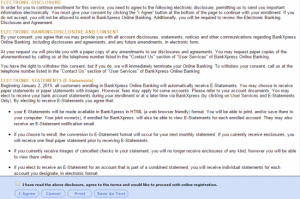 Step 4 – Users are directed to a final page where they must complete the ´Blank Fields´.
Required
Name
Social security number
Account number
Birth date
Email address