SouthStar Bank, S.S.B. operates as a full-service commercial bank. The Bank offers cash management, commercial checking, savings, lending, and merchant services. SouthStar Bank serves customers in the United States.
Bank Official Website:
•www.southstarbank.com
Bank Customer Service Telephone:
• 1-512-288-3322
Bank Routing Number:
• 113119985
Bank Swift Number:
•This BANK is not part of the SWIFT network, so there is no number.
Online Banking Mobile Apps:
•iPhone
• Android
Branch Locator:
•Branch Finder Link
HOW TO LOGIN
Step 1 – Go to www.southstarbank.com  – After arriving at the home page, at the top left side of the page click the "E-Banking" link and then click "login." Go to the middle section of the page and select either "Consumer Login" or "Business Login." (For the purpose of example we shall choose "Consumer Login") Click the "Consumer Login" picture link. Enter your Access ID in the field provided and click "Submit"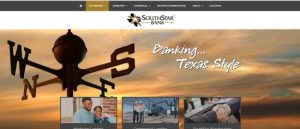 Step 2 – Once you've submitted your Access ID, you will be taken to another secure page where you may enter your password. This offers an added layer of security to keep your information safe. After entering your password, you will then have access to your online banking account services in which you'll be able to do your banking business
Forgotten Password – Should you find you're unable to recall your password, from the home page, click "E-Banking," then "Consumer (or business) Login." When you reach the login page, click the "Did you forget your password?" link. You will then be asked for the following:
Your Access ID
The last 4 digits of your Social Security Number or TIN
The email address that you have file with your bank
Click "Submit" and your password will be emailed to you.
HOW TO ENROLL
Step 1 – Go to This Page – to see many of the online banking features available. Currently, this bank requires (as stated on this page, that in order to open your online account, which is offered free of charge to any banking client), that you call or visit the bank for Online Banking Enrollment.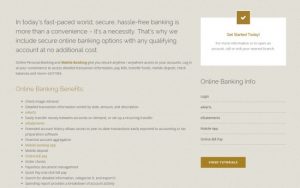 Step 2 – Since you must visit or call the bank in order to sign up for online banking, visit This Page to locate a banking center near you so that you may either go to the banking center to enroll or call the number to your local branch and enroll by phone.
Step  – After you're enrolled you may download device applications specific to your device(s) or use your computer to login with The Access ID and Password provided and conduct your Online Banking business.