Space Coast Credit Union operates as a not-for-profit financial cooperative that provides financial services for members. The company offers checking accounts, savings accounts, money market accounts, certificates of deposit, and individual retirement accounts. Its lending lines include auto/vehicle loans, credit cards, recreational vehicle loans, personal loans, vehicle and equipment loans, real estate and construction loans, aircraft and boat loans, and loan refinancing; and purchase and refinance mortgages, fixed rate home equity, and home equity line of credit.
Bank Official Website:
•www.sccu.com
Bank Customer Service Telephone:
• 321-752-2222
Bank Routing Number:
• 263177903
Bank Swift Number:
•This BANK is not part of the SWIFT network, so there is no number.
Online Banking Mobile Apps:
• iPhone
• Android
Branch Locator:
•Branch Finder Link
Space Coast Credit Union (SCCU) Online Banking Login
HOW TO LOGIN
Step 1 – Begin by navigating to the Space Coast Credit Union Home Page. Once you have reached the page, look to the left side of the screen where two empty text boxes should be visible. Enter the Username and Password and click the white "Login" button. If entered correctly, you will now be logged into your online banking account.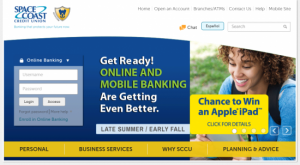 HOW TO REGISTER
Step 1 – Go to the Space Coast Credit Union Home Page and look to the left-hand side of the page. Under the two empty text boxes and login button should be the text "Enroll in Online Banking". Click this text to continue.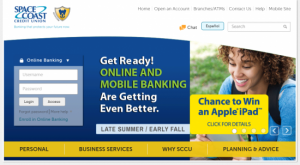 Step 2 – Click the white "Next" button to continue.

Step 3 – Next, scroll to the bottom of the next page and click the white "I Accept" button.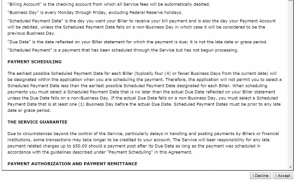 Step 4 – Once you reach the next page, enter your Account Number and your Call-24 PIN. After inputting the information, click the white "Next" button. From here on you will need to follow the on-screen instructions displayed by SCCU. If you correctly follow the remaining instructions, you will have created an online banking account with Space Coast Credit Union.