Bank Of Odessa offers personal and commercial banking services. The bank was founded in 1880 and is based in Odessa, Missouri. Bank Of Odessa operates as a subsidiary of Country Agencies & Investments, Inc.
Bank Official Website:
• www.bankofodessa.us.com
Bank Customer Service Telephone:
• 1-(816) 633-5331
Bank Routing Number:
• 101904186
Bank Swift Number:
• This Bank is not part of the SWIFT network, so there is no number.
Online Banking Mobile Apps:
• No Mobile Apps Available.
Branch Locator:
•Branch Finder Link
HOW TO LOGIN
Step 1 – Go to www.bankofodessa.us.com – As you arrive at the home page, toward the upper right side of the page, in the "Online Banking" box, enter your Username. Click "Go"
Step 2 – After you've submitted your information, you will be taken to a security page you'll enter a security code and continue. Click the "Continue with a Security Code," You will be provided a phone call option or they will send a one time code to your phone or email.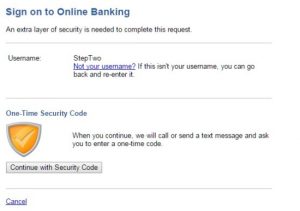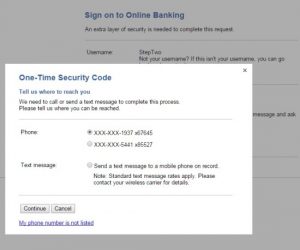 Step 3 – Once you continue, you will be taken to the last step of your login. Enter your password, submit it and you will then be taken to your Online Banking page, where you will be able to do you internet banking.
Forgotten Password – If you are unable to recall your password, you will need to call customer service at 1-(816) 633-5331 or you may walk into one of the two locations available. There is no online self reset for password assistance at this time.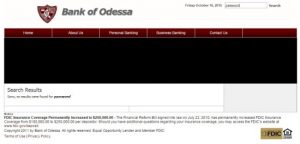 HOW TO ENROLL
Step 1 – If you're prepared to enroll in online banking services, you may do so by either calling your bank's customer service number at 1-(816) 633-5331 or you may walk into either of the bank's physical locations. Currently, this bank has no online self enrollment. Enrolling in internet banking will begin with a live representative of the bank.

Step 2 – After you've either gone into one of the banking centers or contacted customer service and enrolled in internet banking, you will then be provided a temporary username and password. You will be able to go to your computer, login and you will be able to change your information and customize your internet banking account to fit your needs.