As of December 31, 2013, Torrey Pines Bank, Inc. was acquired by Western Alliance Bank. Torrey Pines Bank, Inc., a commercial bank, provides commercial and financial services to small and middle market businesses, and personal banking services to proprietors, employees, executives, and consumers in California. The company's business banking services include business checking and savings accounts, money market accounts, certificates of deposit, credit cards.
Bank Official Website:
• www.torreypinesbank.com
Bank Customer Service Telephone:
• 1 (877) 476-2265
Bank Routing Number:
• 122243635
Bank Swift Number:
•This BANK is not part of the SWIFT network, so there is no number.
Online Banking Mobile Apps:
• No Mobile Apps Available
Branch Locator:
•Branch Finder Link
HOW TO LOG IN
Step 1 – A user of online banking with Torrey Pines Bank who wants to access their account must go to the bank´s Homepage where they should look for ´Online Banking Login´ at the top left of the page. They should select the type of banking they require from the drop down menu and then enter their ´Access ID´. After this they should click ´Login´.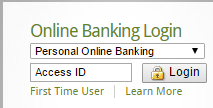 Forgotten User ID/Password
Step 1 – For existing online banking users who can not find or remember their login details there is the option of contacting the bank either by telephone on 1 (877) 476-2265 or alternatively if the customer prefers they can visit their ´Local Branch´.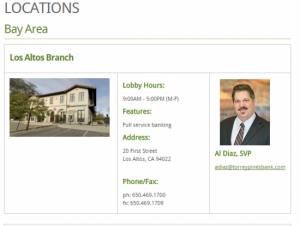 HOW TO ENROLL
Step 1 – If a customer with a branch account wants to become an online account holder they must enroll by going to the bank´s homepage and looking for ´Online Banking Login´around the top left of the page. Here they must click on the link ´First Time User´ just below this.
Step 2 – Users are directed to a new page where they are required to complete the ´Blank Fields´ and afterwards click ´Submit´.
Required
Social security number
Name
Mother´s maiden name
Account number
Account type
Security question
Security answer
Telephone banking password/last four digits of tax ID