Adrian Bank provides banking products and services in Missouri. It offers checking accounts, such as free checking, regular checking, NOW, Elite VIP, and money market accounts; and savings accounts, which include regular savings, special savings, kid's klub savings, and Christmas club accounts. The company also provides calculators for mortgages, taxes, investment, and auto products; additional services, which include online bill pay, safe deposit box, direct deposit, Mastercard debit/ATM card, debit/ATM card security tips, and bank by mail; and other services, such as the U.S. savings bonds, night depository, cash advance on credit cards, notary service, wire transfers, check collection.
Bank Official Website:
• adrianbank.com
Bank Customer Service Telephone:
• 1 (816) 297-2194
Bank Routing Number:
• 101217857
Bank Swift Number:
• This BANK is not part of the SWIFT network, so there is no number.
Online Banking Mobile Apps:
• iPhone
• Android
Branch Locator:
•Branch Finder Link
HOW TO LOG IN
Step 1 – To log in the user must find the Homepage and look for ´Online Banking´ at the top left of the page, here they need to enter their ´User ID´ and ´Password´ and then click ´Login´.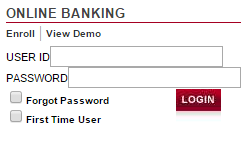 Forgotten User ID/Password
Step 1 – If a user can not find or remember their login details they need to contact the bank. They can do this by either calling then on 1 (816) 297-2194 or if they prefer they can visit their Local Branch.
HOW TO ENROLL
Step 1 – To start banking online a user must enroll by going to the banks homepage and looking for ´Online Banking´ at the top right of the screen and then clicking on the link ´Enroll´.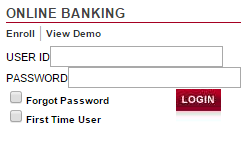 Step 2 – Users are directed to a new page where they are required to complete the ´Blank Fields´ and then click ´Submit Enrollment´.
Required
Name
Social security number
Address
ZIP code
Telephone number
Email Address