AloStar Bank of Commerce is a bank located at 3595 Grandview Parkway off U. S. Highway 280. AloStar was founded in 2011 by banking veterans Michael Gillfillan and Andrew McGhee, and purchased the majority of the assets from the failed Nexity Bank on April 15. AloStar is primarily an Internet bank, with no traditional brick-and-mortar branches. It also serves as a "banker's bank", providing services for small community banks.
In January 2015, AloStar sold the Riverpoint building for $8 million to Grandview Medical Center and moved to the Grandview II building, also on Grandview Parkway. That March, Gillfillan retired as CEO and McGhee was named his successor as chief executive, while Richard G. Hickson replaced Gillfillan as chairman of the board.
Bank Official Website:
• www.alostarbank.com
Bank Customer Service Telephone:
• 1 (877) 738-6391
Bank Routing Number:
• 062006330
Bank Swift Number:
• ALOEUS44
Online Banking Mobile Apps:
• No Mobile Apps Available
Branch Locator:
•Branch Finder Link
AloStar Bank of Commerce Online Banking Login
HOW TO LOG IN
Step 1 – If a user wishes to login to their online bank account they should go to the bank´s Homepage and click on the link ´Account Login´ at the top right of the page. A drop down menu will appear and the user needs to select the type of banking they wish to log in to by clicking on the relevant link, in this example ´Personal Banking´.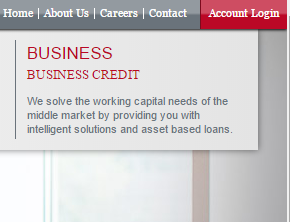 Step 2 – Users are directed to a second page where they can enter their ´User Code´ and then click ´Submit´.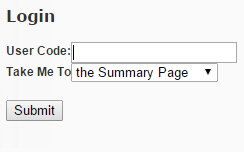 Forgotten User ID/Password
Step 1 – If the user does not remember or can not find their login details they should contact the bank. They have the option of calling the bank by telephone on 1 (877) 738-6391.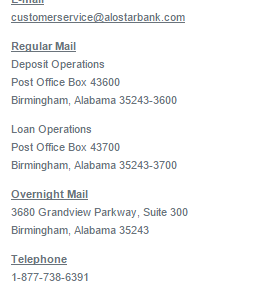 Step 2 – The customer can message the bank via an online facility completing the relevant ´Blank Fields´ and then clicking ´Submit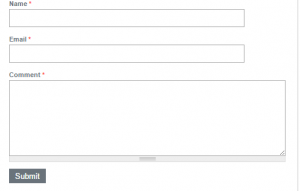 HOW TO ENROLL
Step 1 – if an account holder at Alostar Bank Of Commerce wishes to open an online account they can contact the bank by telephone on 1 (877) 738-6391 or they can email the bank at this address customerservice@alostarbank.com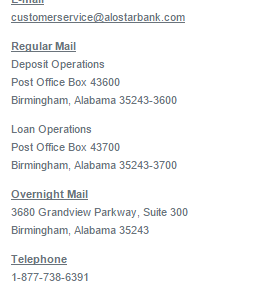 Step 2 – If the customer prefers they can complete an online question form which they must also complete the relevant ´Blank Fields´.