AmFirst Bank, chartered in 1906, has branches in Nebraska and Colorado. We are a community bank with conservative roots and a conservative philosophy and are committed to delivering quality products and services to our customers. Each state has local approval authority and our dedicated employees are the key to maintaining the exceptional level of service that our customers have come to expect.
Bank Official Website:
• www.pinnbank.com
Bank Customer Service Telephone:
• 1 (800) 483-4778
Bank Routing Number:
• 104107456
Bank Swift Number:
• This BANK is not part of the SWIFT network, so there is no number.
Online Banking Mobile Apps:
• No Mobile Apps Available.
Branch Locator:
•Branch Finder Link
HOW TO LOG IN
Step 1 – If a user wants to log in to their online banking they must fist find the bank´s Homepage. Here they must ´Click On´ the relevant location they are banking with from the menu in the center of the page.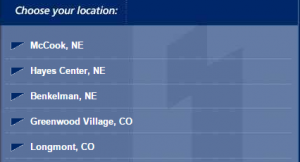 Step 2 – Now the user must look for ´Simple And Secure Online Banking´ at the top right of the page. The user must now enter their ´Access ID´ and then click ´Log In´.

Forgotten User ID/Password
Step 1 – If users of online banking are not able to remember their login details they should contact the bank. This can be done by calling them by telephone on 1 (800) 483-4778 or they can visit their ´Local Branch´ where they can speak to a representative of the bank in person.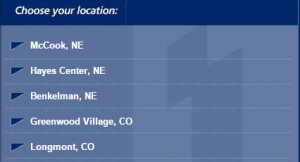 Step 2 – Customers if they want can also contact the bank with their ´Online Messaging´ service.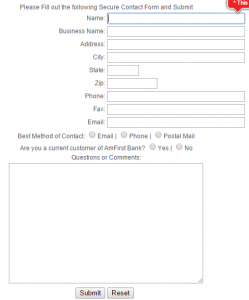 HOW TO ENROLL
Step 1 – If a user would like to enroll in online banking with Amfirst Bank then they are asked to visit their ´Local Branch´where a representative of the bank will assist them in setting up their account.