Bank of Agriculture & Commerce provides personal and business banking services in San Joaquin, Stanislaus, and Contra Costa counties. Its personal banking services include checking and savings accounts, money market accounts, certificates of deposit, and certificates of deposit registry services (CDARS); personal loans and line of credit, auto loans, mortgage loans, home equity loans, and home equity line of credit; and online banking and bill pay, mobile banking application, mobile deposit, debit cards, estatements, reorder checks, wire transfers, and checking overdraft services.
Bank Official Website:
• www.bankbac.com
Bank Customer Service Telephone:
• 1 (877) 226-5820
Bank Routing Number:
•  121125660
Bank Swift Number:
• This BANK is not part of the SWIFT network, so there is no number.
Online Banking Mobile Apps:
• No Mobile Apps Available
Branch Locator:
•Branch Finder Link
Bank of Agriculture and Commerce Online Banking Login
HOW TO LOG IN
Step 1 – If the user wishes to access their online bank account they will need to go to the bank`sHomepage and look for `Internet Banking Login` at the top left of the page. Here they must select the type of banking they wish to log in to,  enter their `Access ID` and then click on `Submit`.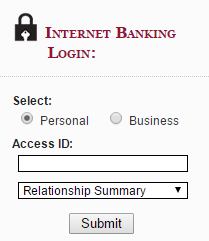 Forgotten User ID/Password
Step 1 – If a user is unable to locate or remember their login details they will have to get in touch with the bank, either by telephoning, calling 1 (877) 226-5820 or by going to their `Local Branch`.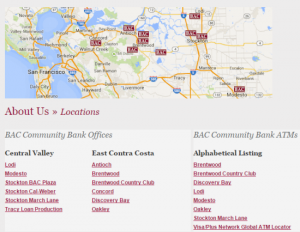 HOW TO ENROLL
Step 1 – If a user wishes to enroll they will need to go to the bank` homepage and click on `Internet Banking` towards the top left of the page. A drop down menu will appear and from the the user must select `Personal`.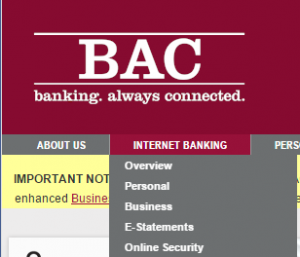 Step 2 – Next the user must click the link in the center of the page `Request Enrollment`.

Step 3 – The user will now need to complete the `Blank Fields` and then click on `Submit`.
Required
Name
Account number
Account type
Password
Email address
Verify terms and conditions